My Story of Why & How I Created The Expedition Soap Company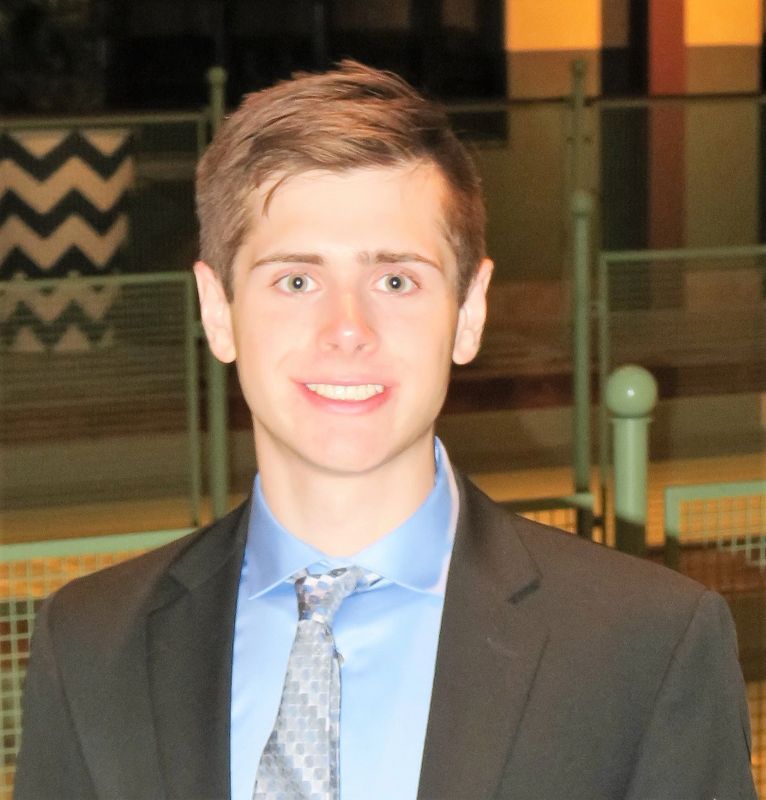 My story starts one afternoon at the beginning of summer 2016 when I was 14 years old and just out of 9th grade. My friend and I were walking out of a restaurant when to our dismay, our bicycles had been stolen! This upset me greatly because that bicycle had gotten me everywhere!  It was my set of wheels that allowed me my freedom, my "car" before my car! To my luck, my dad bought me a new replacement bike, as he knew how important my bike was to me. But, he had one condition - that I figure out a way to repay him by the end of that summer!  Being brought up with a capitalistic mindset, I instantly began my quest for a way to make the money to repay my dad. 
I figured out a way to turn the bad luck of having my bike stolen into good luck!  I decided to create my own retail soap company. Not with just ordinary, regular bar soaps with those awful, harsh and unhealthy chemical ingredients, but with soap bars that have gentle, luxury natural and vegan ingredients that will lather so nicely.  I thought, why not make a better soap bar? Why can't I make a soap bar better?  Well, we all probably know why a 14-year-old boy cannot really make a soap bar well, so I set out with my idea to find an soap artisans that would support my vision.   All of my soap bars, body butter, and bath bombs are handcrafted with love, by a wonderful family of both skilled & experienced artisans that are committed to creating a luxury product every time.  They love to handmake their products & they are happy to support me, in selling their products with my brand via my company.
Every one of my soap bars begins with 5 skin-loving plant oils to delight your skin, including coconut oil, olive oil, corn oil, soybean oil, and sunflower oil.  Then, 
organic Shea Butter is mixed into this base and this is THE basis for each one of my soap bars.  My bars differ in variety due to the various add-ins of the highest quality, skin-safe phthalate-free fragrance oils (and/or essential oils) and colorants, as well as some additional skin treats for scrubbing, exfoliation or detoxing. An added bonus is the creamy, dreamy lather you experience when you wash with my soap bars.  Now you can understand why we say that "We Don't Believe That Bar Soap Could Get Any Better"!  All of my soap bars are premium luxury soap bars
 that are scented so deliciously, you just might be tempted to bite into the bar, like I was and did! ...
Warning! Do not sniff the soaps when hungry!
 (Just joking!)
In February 2017, I have added to our product line skin-softening handmade vegan organic Shea Butter body butter.  In September 2017, I have added handmade organic Shea Butter bath bombs into our product line.  Both of these product lines are just an amazing sensory delight, from smell to feel and superb quality.  Just wait until you give these a try! 
I am Spencer Kelly, a 17-year-old entrepreneur and home-school graduate.  I will be attending Oakland University on a merit-based scholarship this coming fall 2019.   I also happen to have Asperger Syndrome (an Autism Spectrum Disorder) and part of my company mission is to give back and create awareness about autism. I live in Lake Orion, MI.  Having been inspired back in 5th grade when I began reading business books, I knew running my own business was right for me!  I have big entrepreneurial dreams & my company began with a dream, an open mind, a lot of hard work, and some amazing bars of soap!
I found that starting a business from scratch is challenging in many parts, like even coming up with a good company name & logo. But every challenge that I encounter is worth the reward of creating this awesome business that I did!  When I created the name "The Expedition Soap Company", I remembered reading about the struggles of the Victorian explorers of Africa, and I wanted to tribute my site to my love of history. 
Being that I am an avid reader and study of words, just look at the definition for:
ex·pe·di·tionˌekspəˈdiSH(ə)n/  noun

1.a journey or voyage undertaken by a group of people with a particular purpose, especially that of exploration.
The Expedition Soap Company name is just fitting, as we're all on a journey in life. But, when we are open to exploring new experiences, your mind will grow and your whole life can change (and smell better!)! 
Now, I have a business that I never dreamed possible, and I couldn't be more grateful for this expedition that I have embarked upon.  So, if you would, please join me in my expedition, and you will be sent into sensory heaven with my delightfully scented soaps, amazingly silky-smooth body butter, plus luxurious relaxing bath bombs.  Your shower will never be the same again!
Even better than just owning a business, I give back to my local communities far and near, through 
ExpeditionSoapsFundraising.com
, my other website which is dedicated just to fundraising!  I give back approx. 40% on my products, and my fundraiser can rival even the biggest companies, with my almost 40% returns!  The entire fundraiser is very simple and user-friendly, as well!  I also give back to USAutism.org, and OU CARES, two autism organizations that I love to support!  I also hold random giveaways on Facebook and via e-mail, so be sure to follow along on these social platforms to participate.  There is one lesson in life that I learned young:  You Get Back What You Give!  It's important to me to give back when I can, as this is an important part of my life expedition!  
17-year-old owner & founder
The Expedition Soap Company, LLC
ExpeditionSoapsFundraising.com


This is a picture of me, heading out on my first bike ride, on my new bike - my inspiration for this company!