***Bundles of Love $15 ea
 4 Bundles Of Love
$15 Each 
What an excellent, fun & easy gift idea for your Valentine!

Scroll Down for Offers
NOTE: If we sell out of any products, we will substitute with a really nice and simiar product.  We also will notify you first. 
Take an Expedition in Love and try one of our bundles for yourself
or give them to your someone special!  
4 Bundles Of Love to Choose From:
SOAP BUNDLE OF LOVE = $15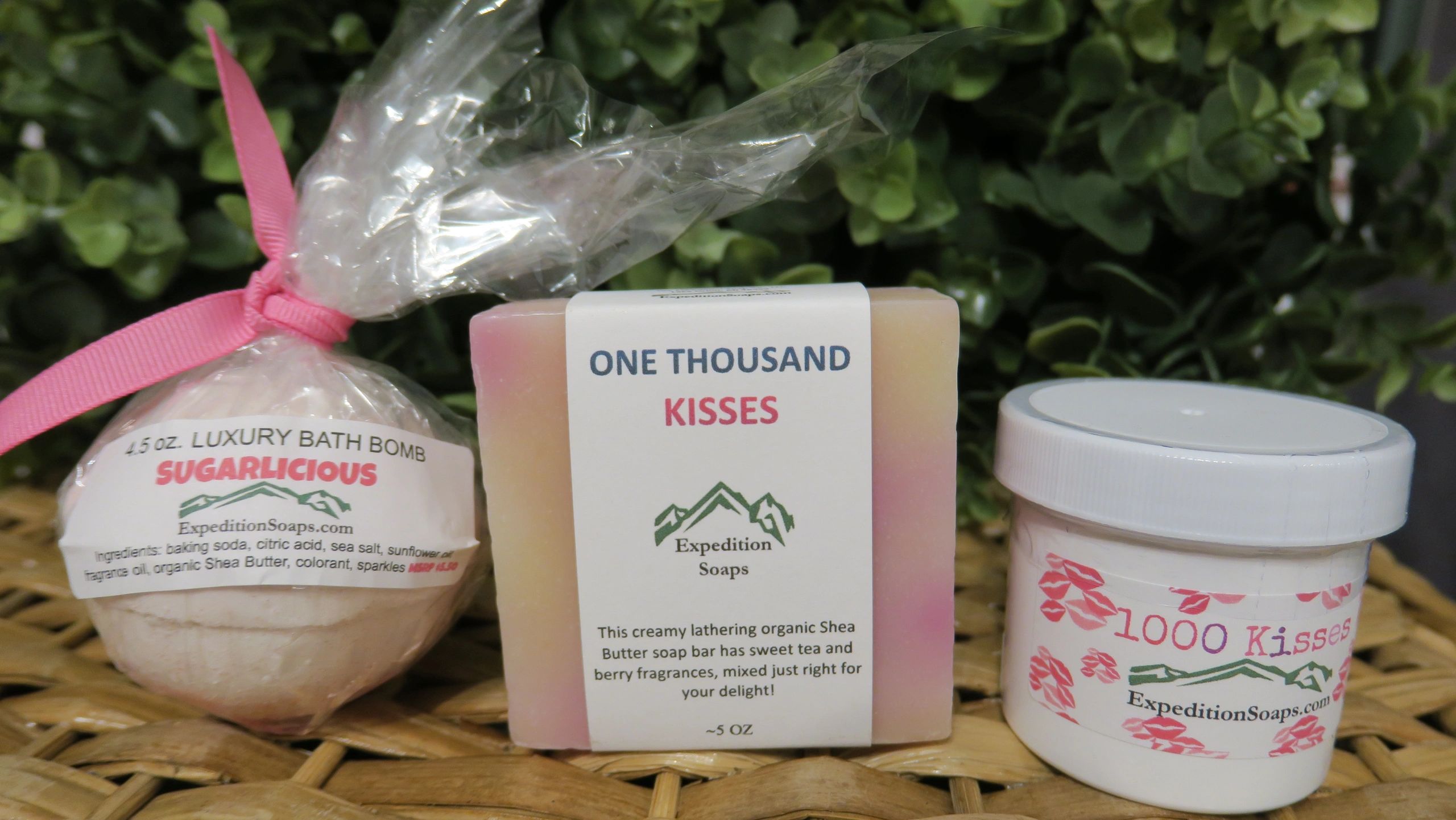 ONE THOUSAND KISSES BUNDLE OF LOVE = $15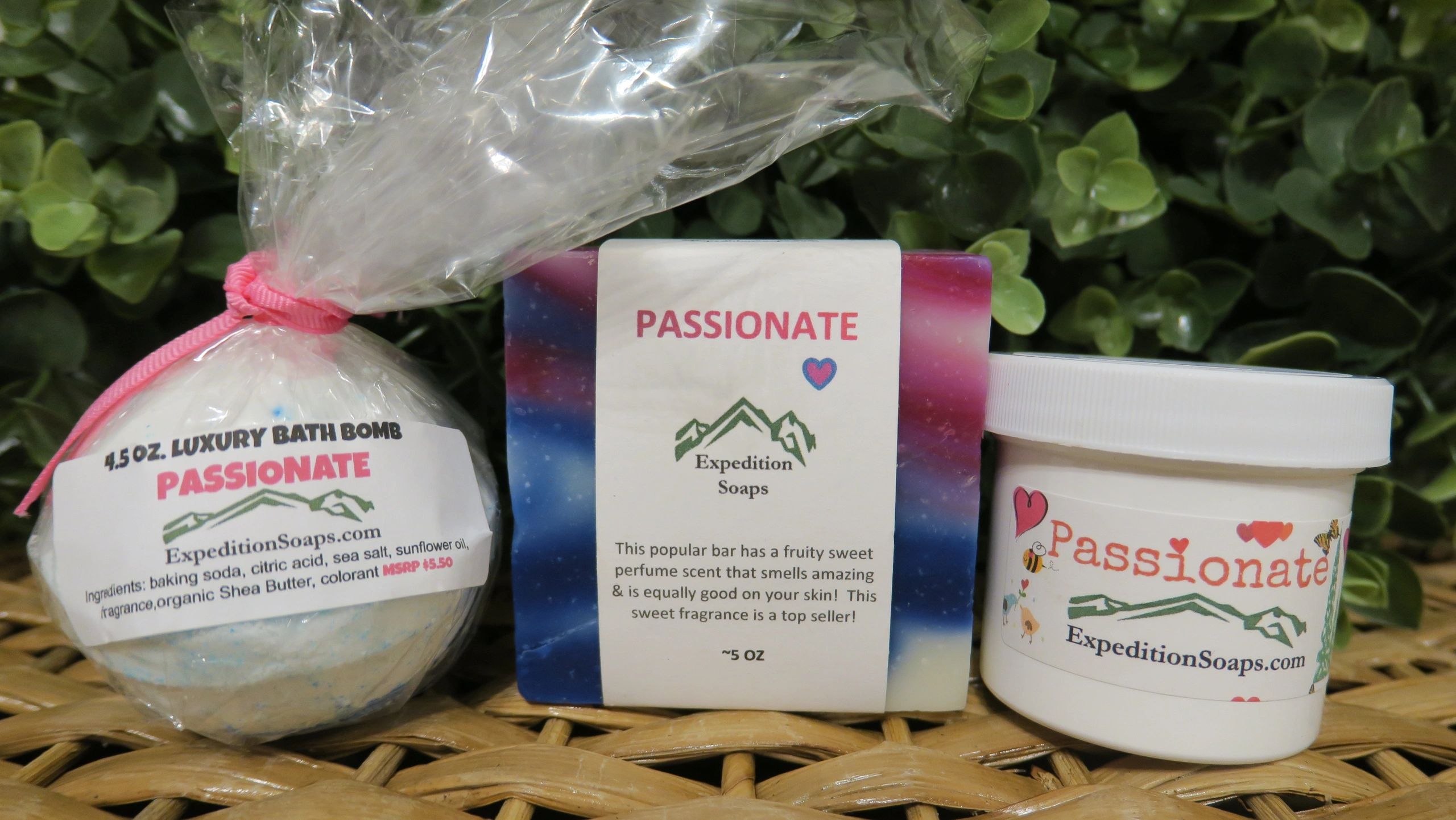 PASSIONATE BUNDLE OF LOVE = $15 

BATH BOMB BUNDLE OF LOVE = $15
[HUGS & KISSES, PASSIONATE, & LOVE STRUCK (has sparkles & dried rose petals)]
For individual ingredient listings, look up the item on the product shopping page.  All soap bars at ~5 oz in size & measure approx 3"x3"x1" and the body butter size is 3oz.  The bath bombs are 4.5oz in size, same size as a tennis ball!  This is a seasonal promotion good now through Feb. 20th, 2019.  Any questions, please just contact us, we're happy to assist you in any way possible!  Happy Shopping!