* Organza Gift Bag - Small
PLEASE NOTE: YOU ARE PURCHASING THE BAG ONLY HERE!
Looking for a great way to give our products as a gift?  Our options are endless!  You can choose any 1 or 2 bars of soap [add a lather loofah, if you'd like], or just choose a 3oz or 6oz body butter [you will have to select and place these items into your shopping cart separately], then choose which color small bag and this page is where you tell us which products you'd like inside your bag(s)!  Then, we can add a custom message placed attached onto the ribbon!  Put together, this is a great way to give your someone special an Expedition Soaps gift!  These are great for birthdays, co-workers, teachers... endless gift options are awaiting your creativity!   
Suggestion:  Although we can do any of the following, the cutest arrangement are the 1 or 2 soap bars with a lather loofah, or a 6oz Body Butter. When the bag is held from the top [how anyone is most likely to hold it], they all look nice. When bag is set down, they look nice as pictured below.  If you'd like to see any specific bars inside a bag, please contact us and request a picture, no problem!

We will create a personalized note card which will attach to the ribbon.  The option for this personalization is above.
This small green, black or white organza bag is approx 3"x4"x2"  and can be filled with:
Any 2 bars of soap + any color lather loofah fits white bag only: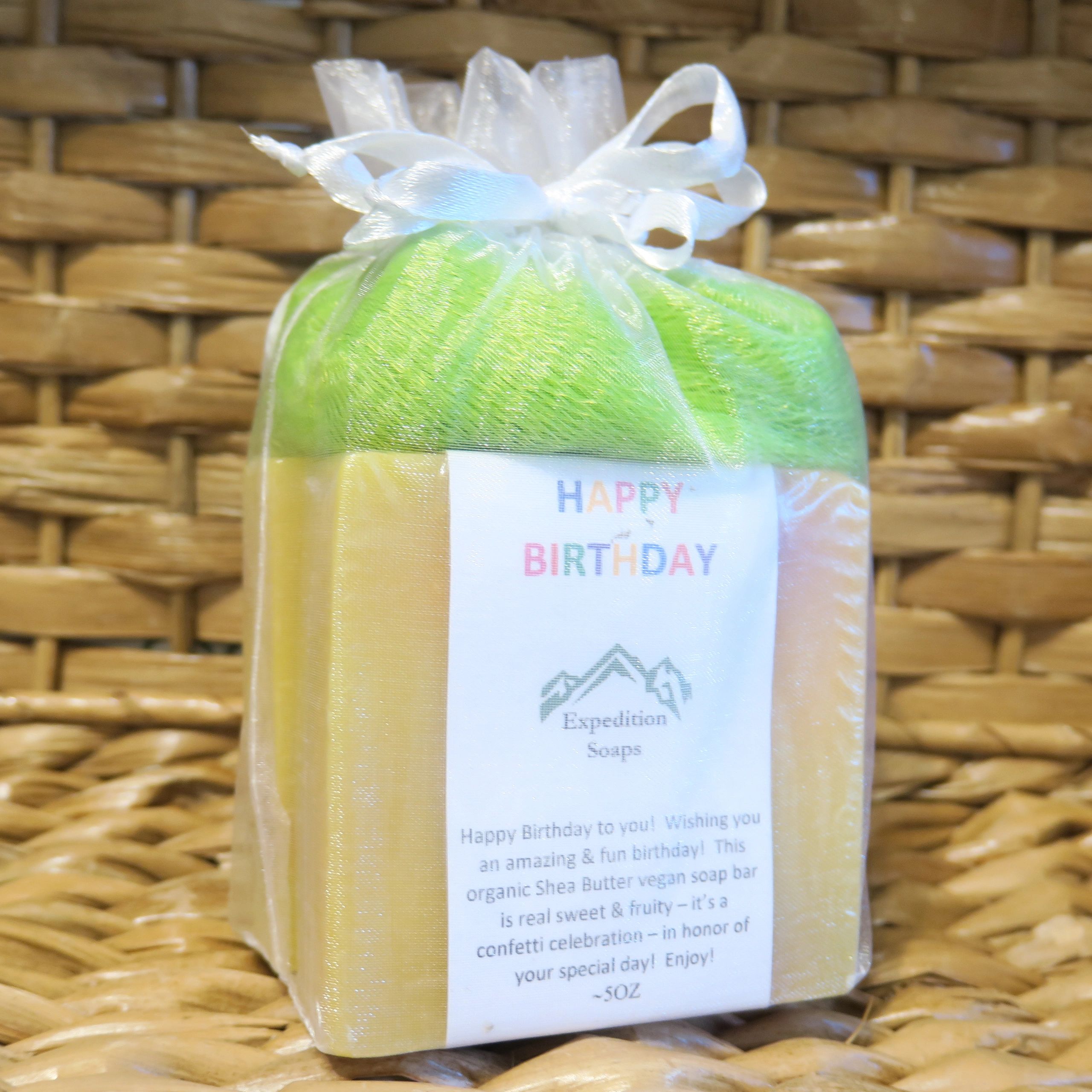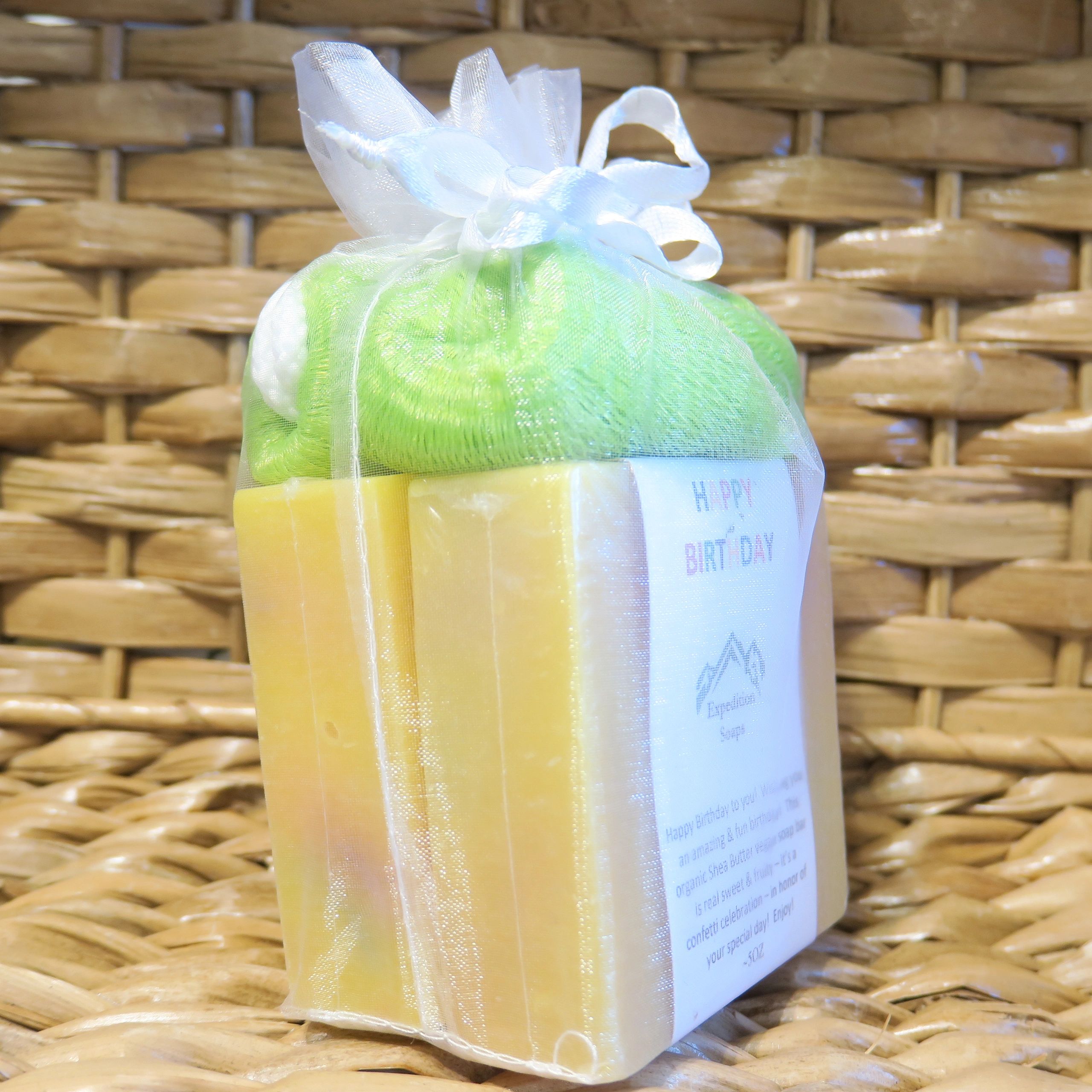 or Any 2 bars of soap: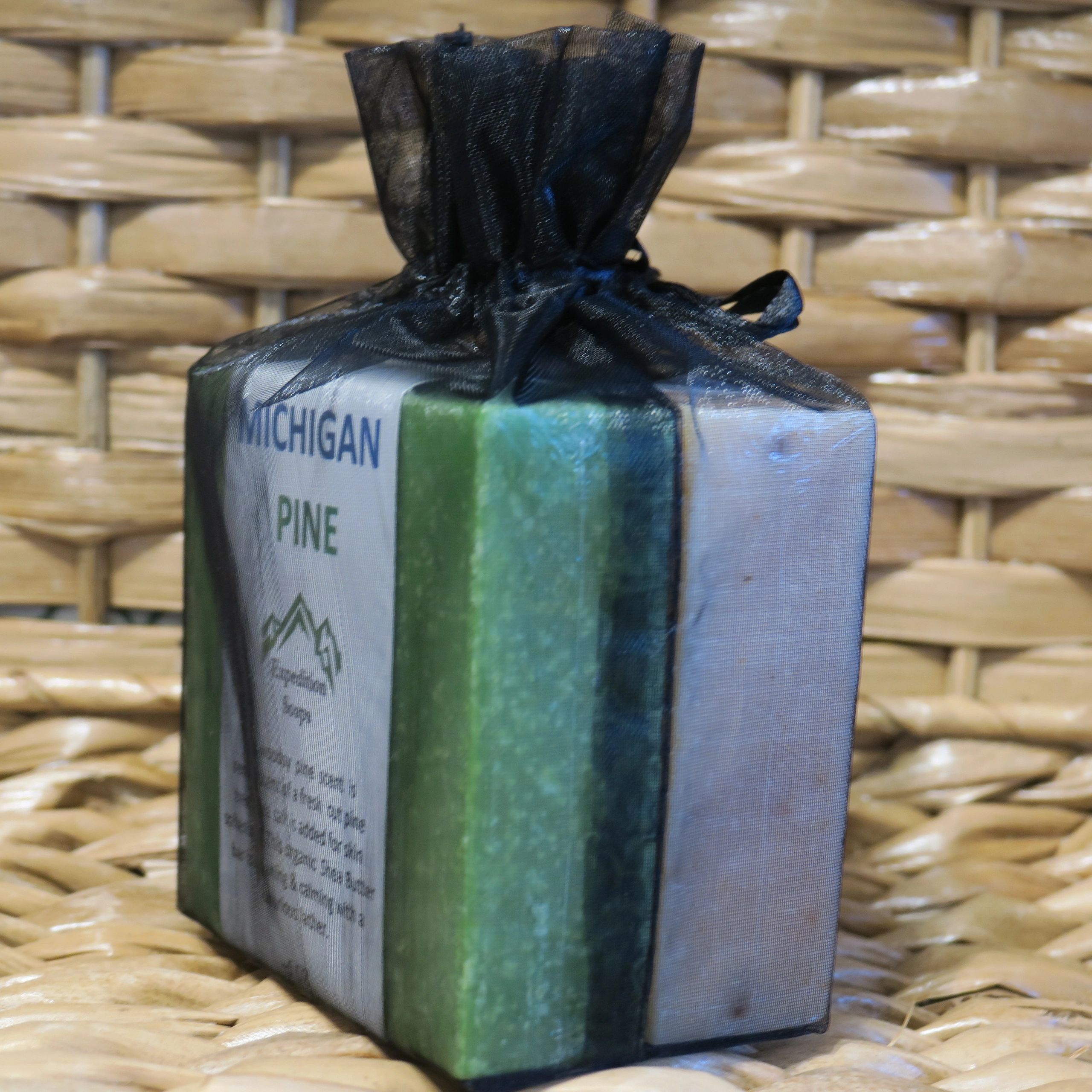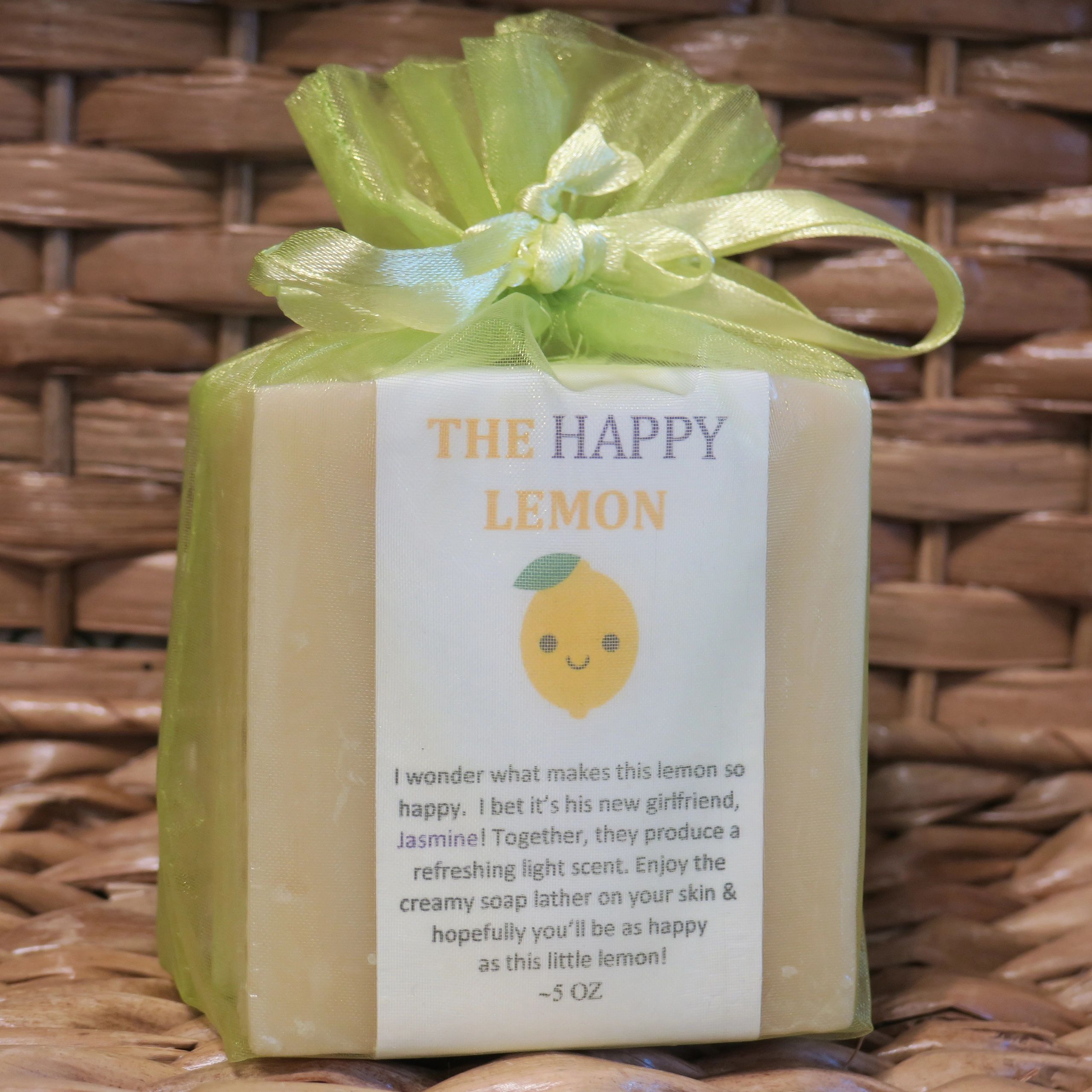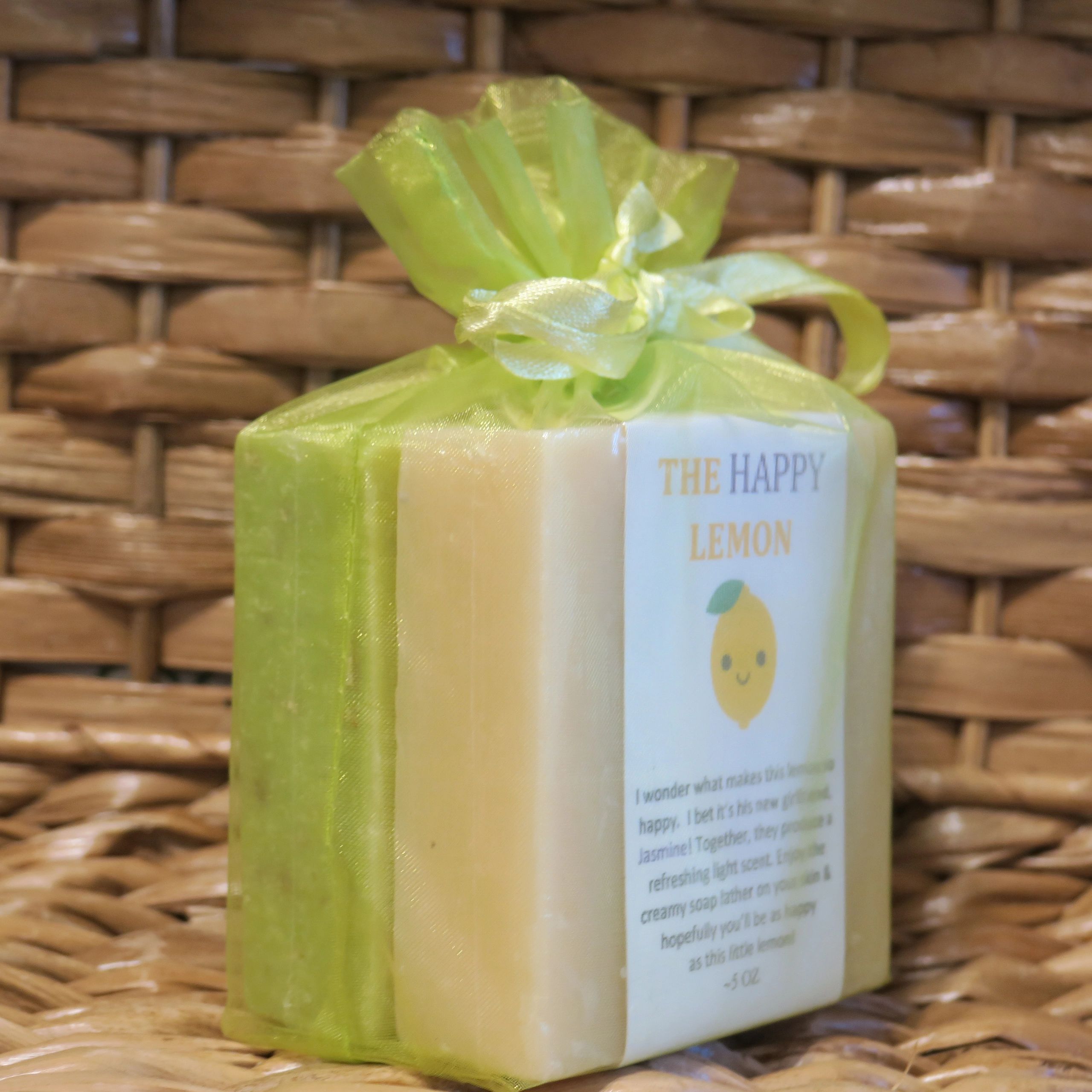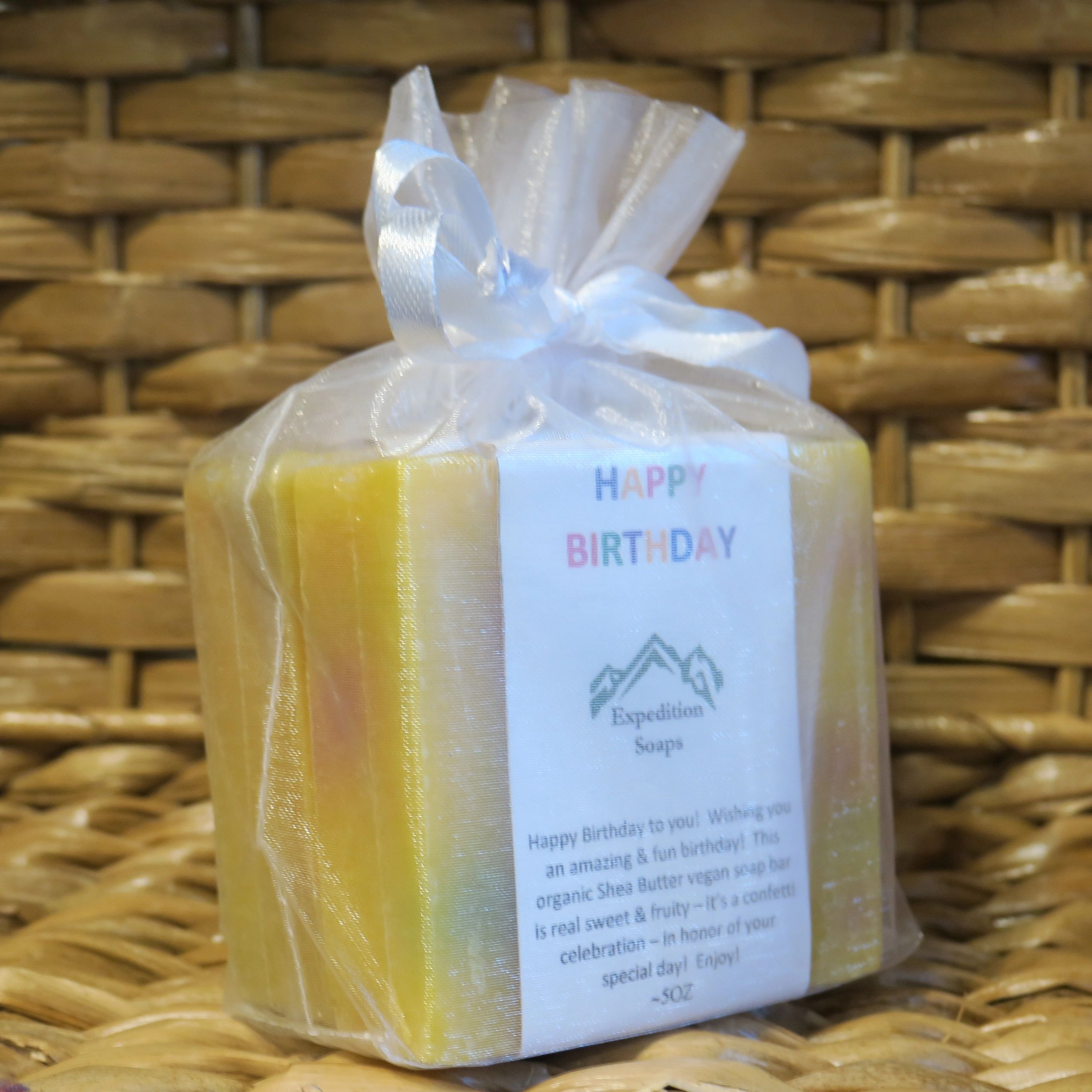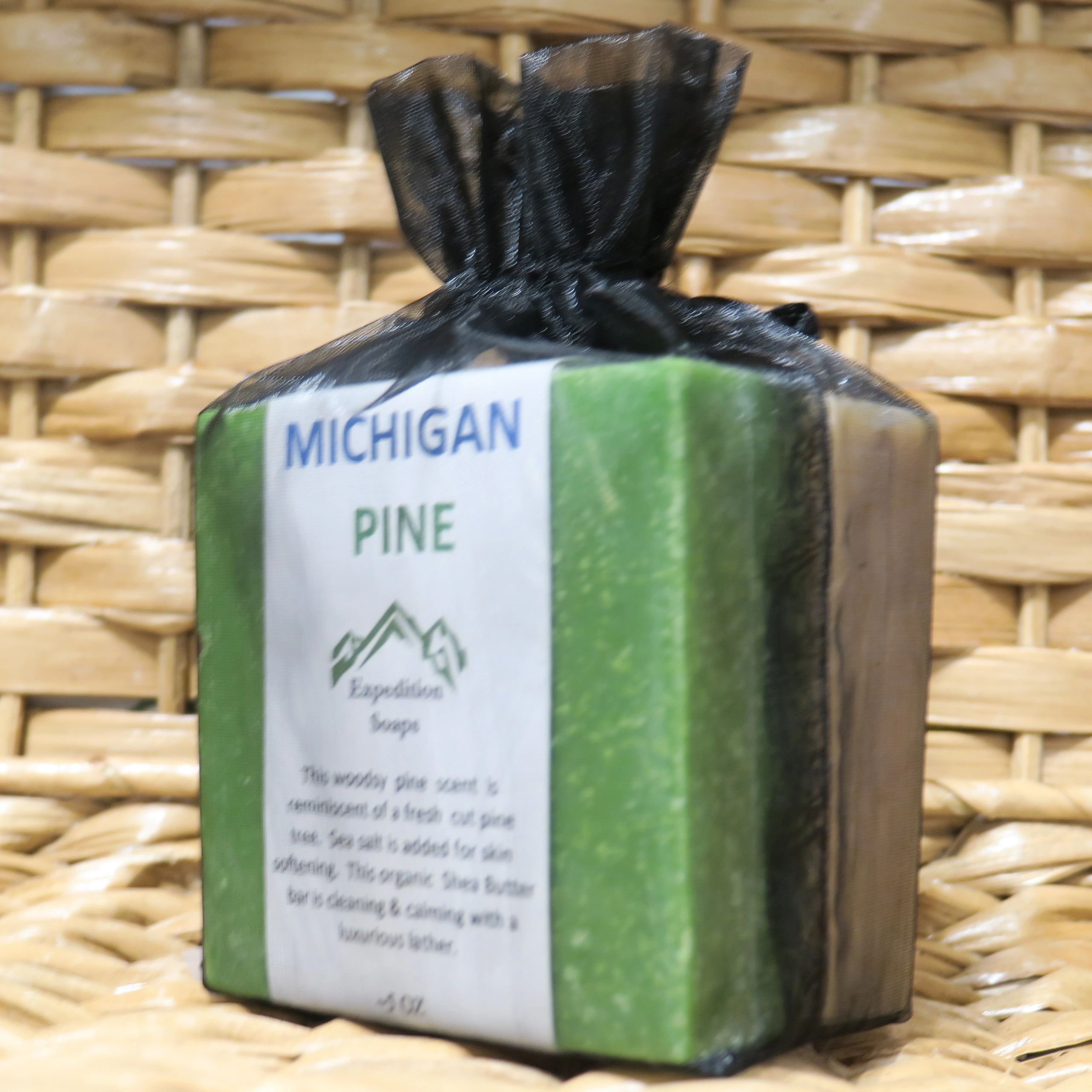 or any 1 bar of soap + 1 any color lather loofah: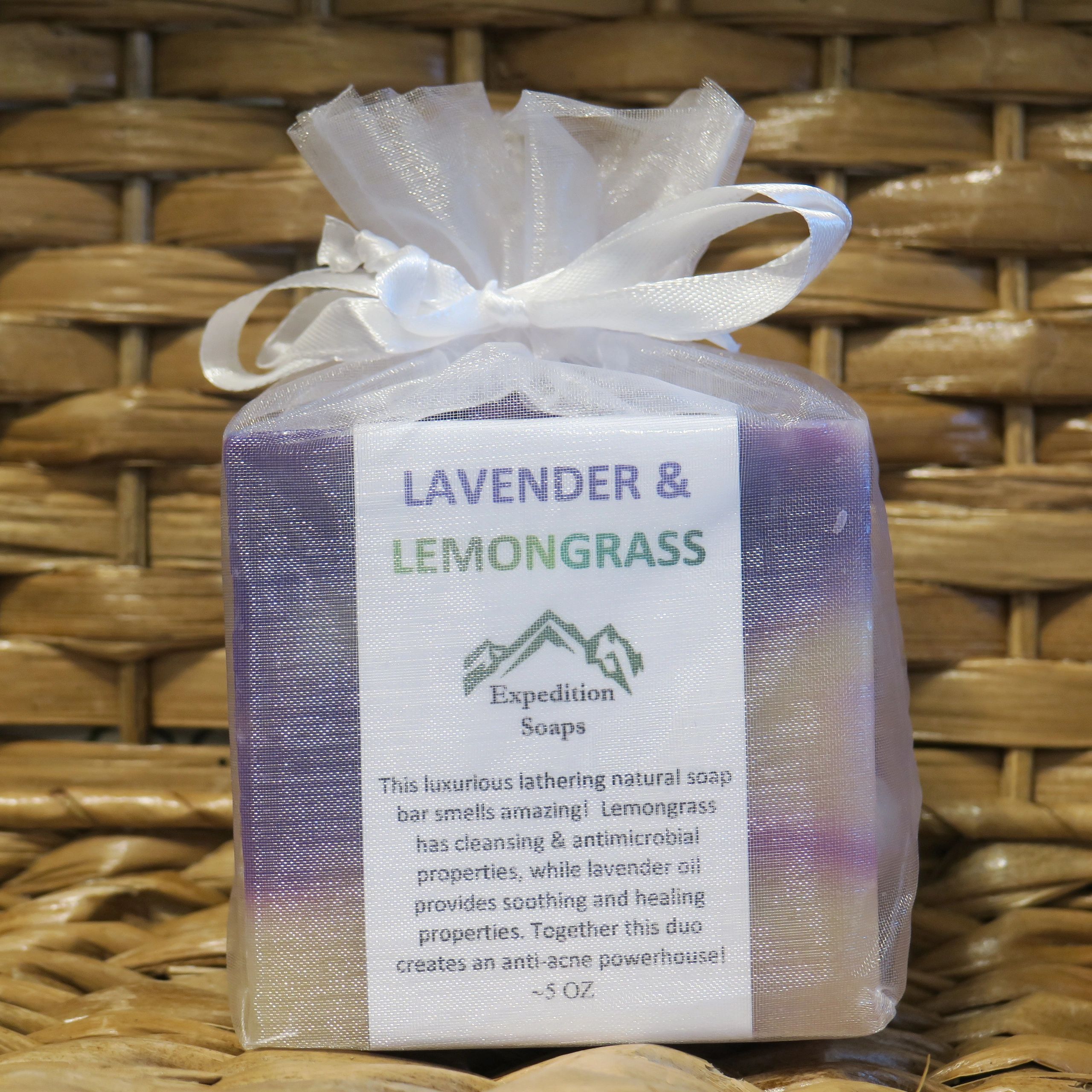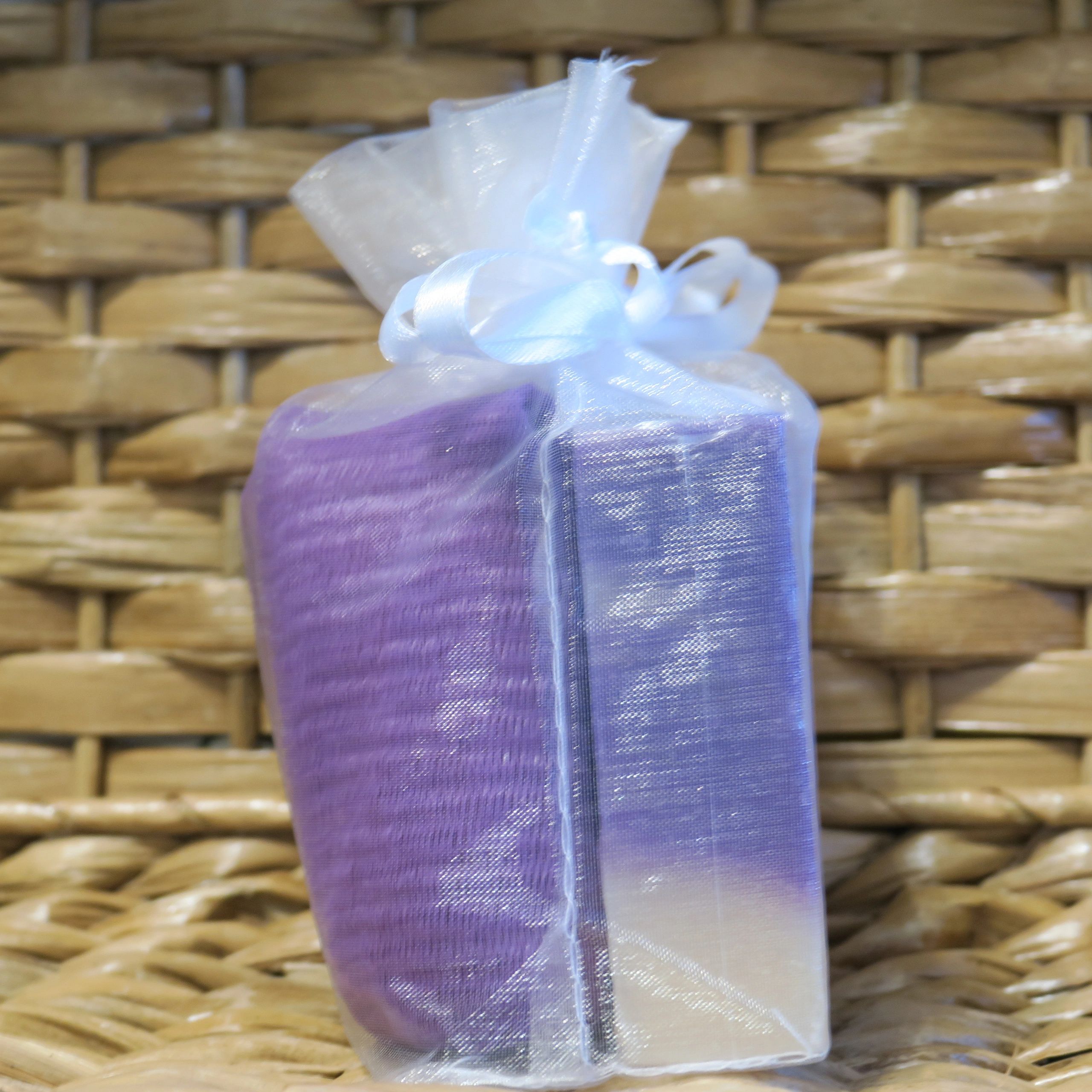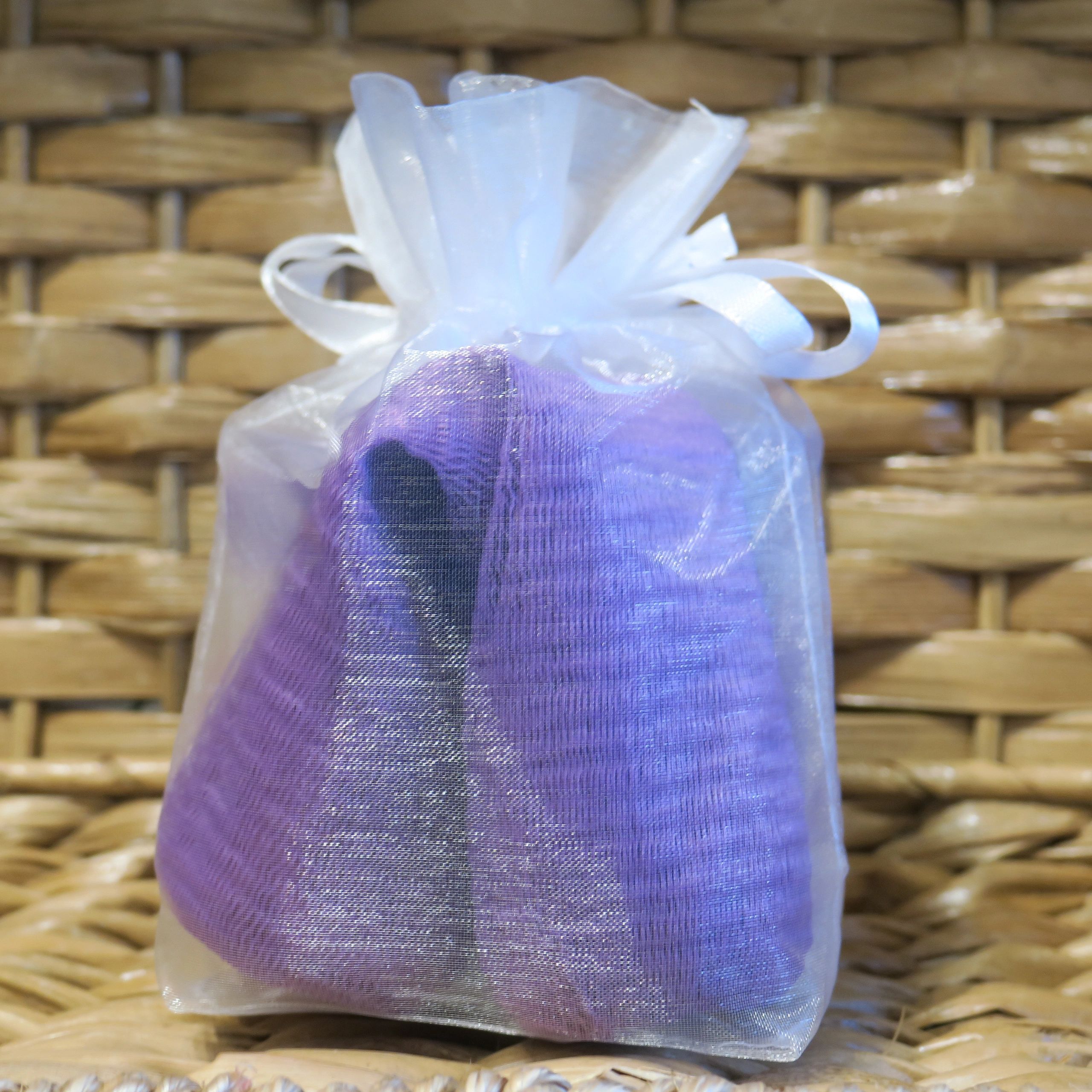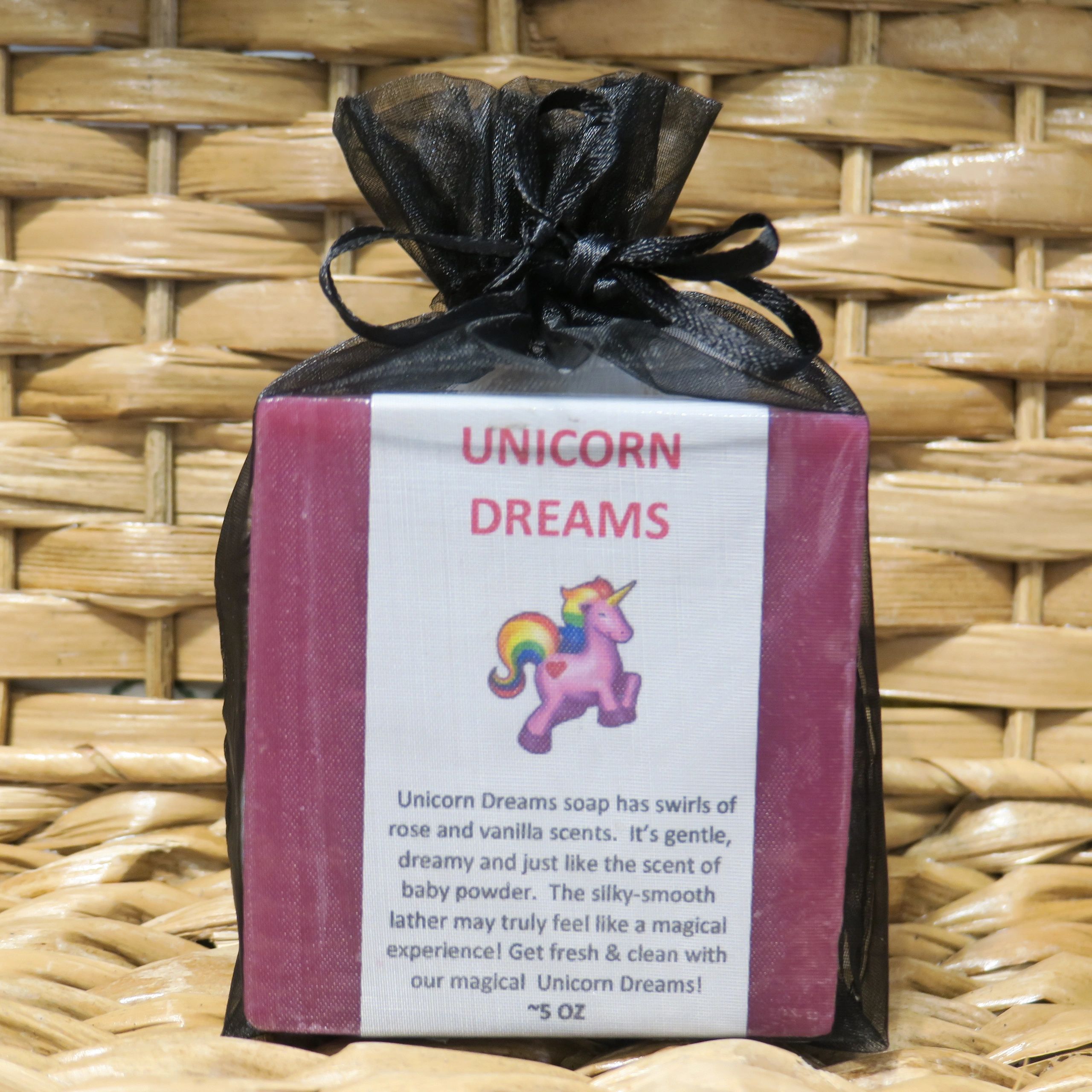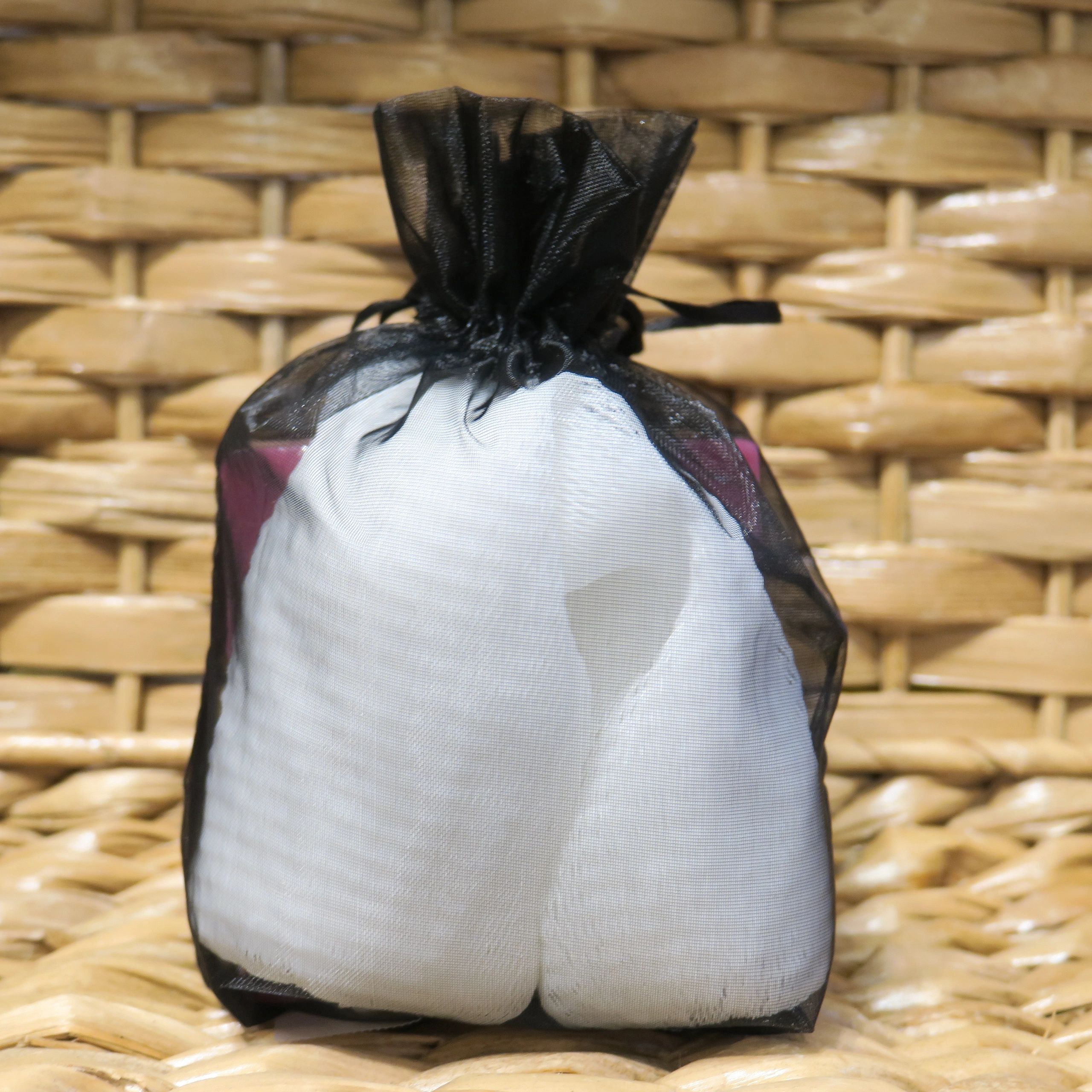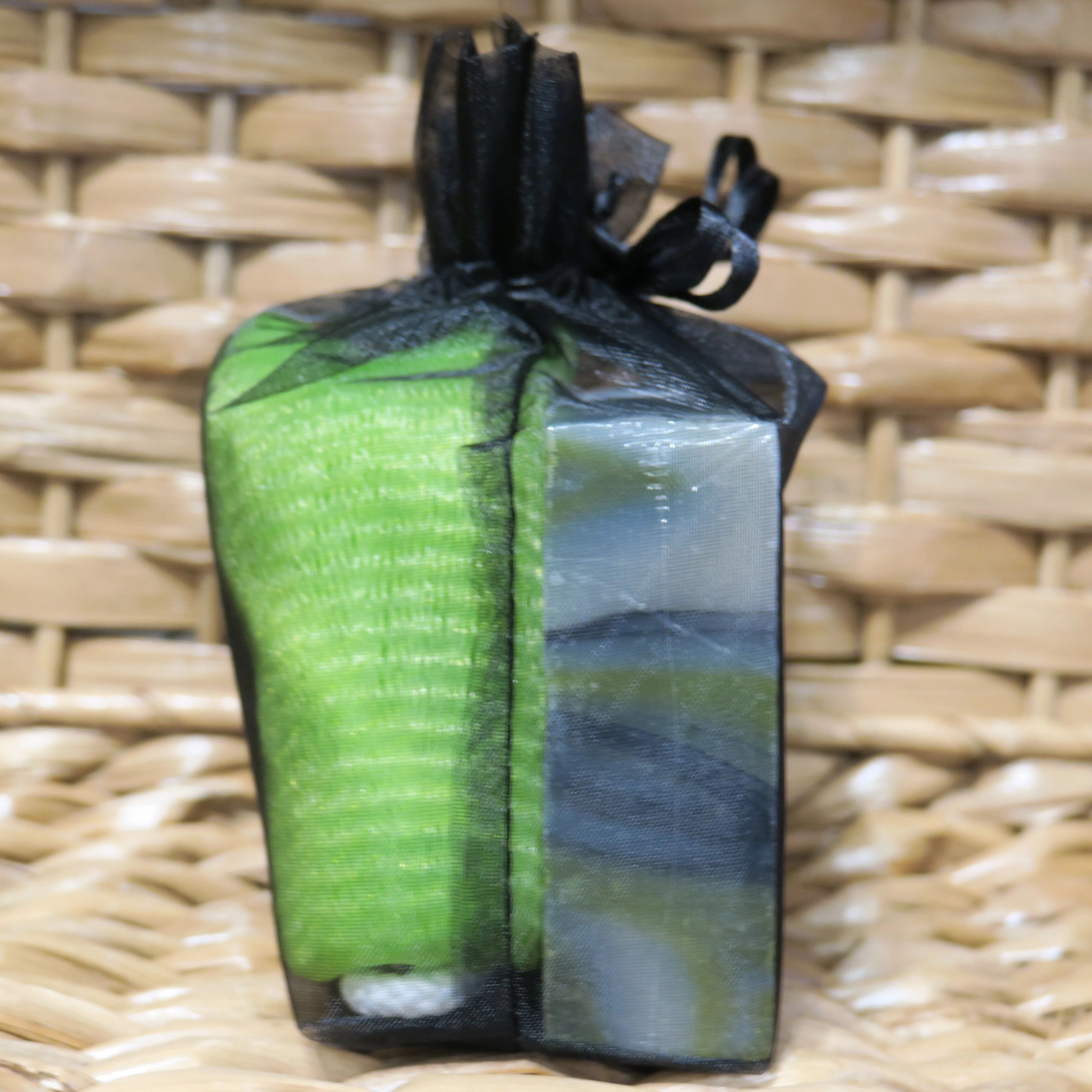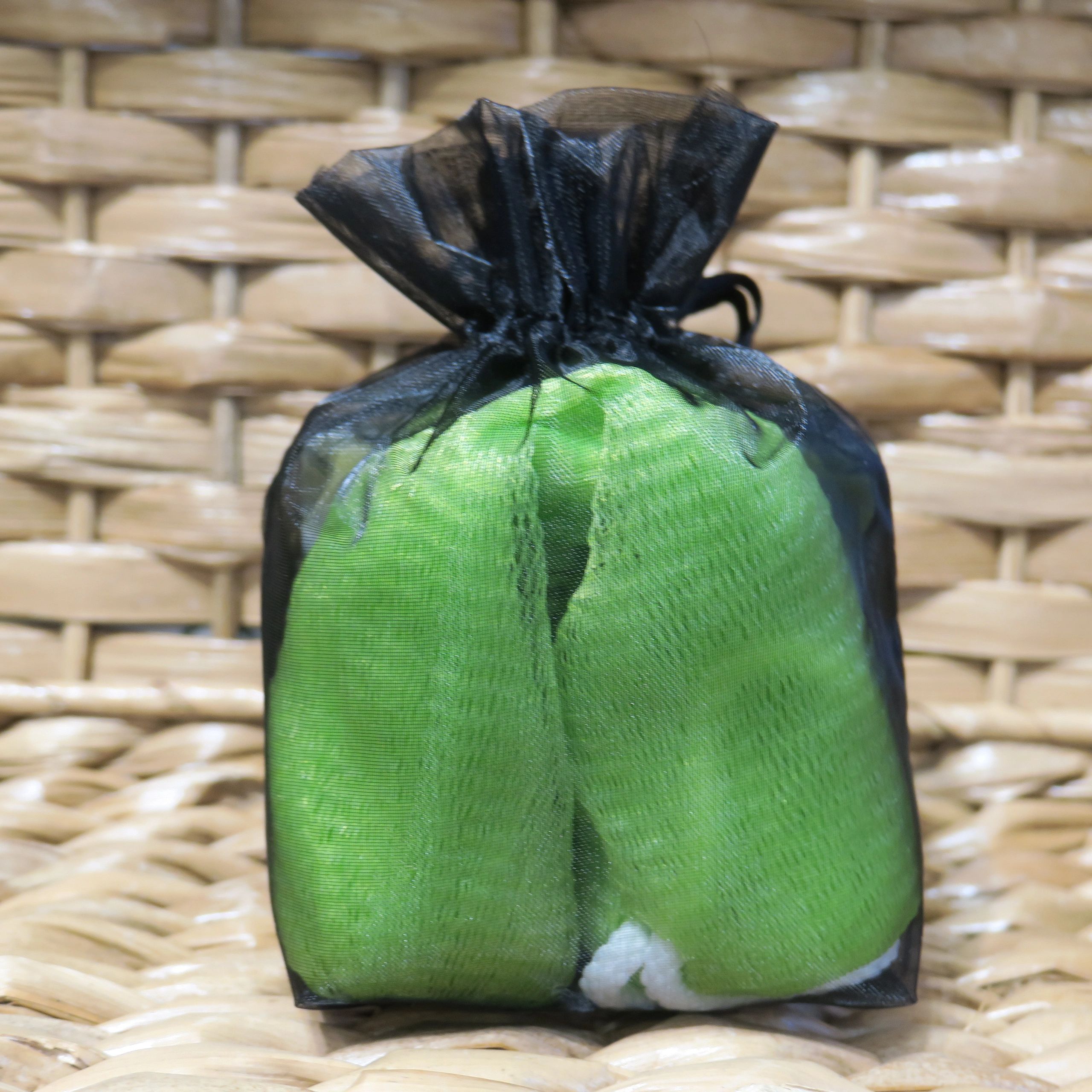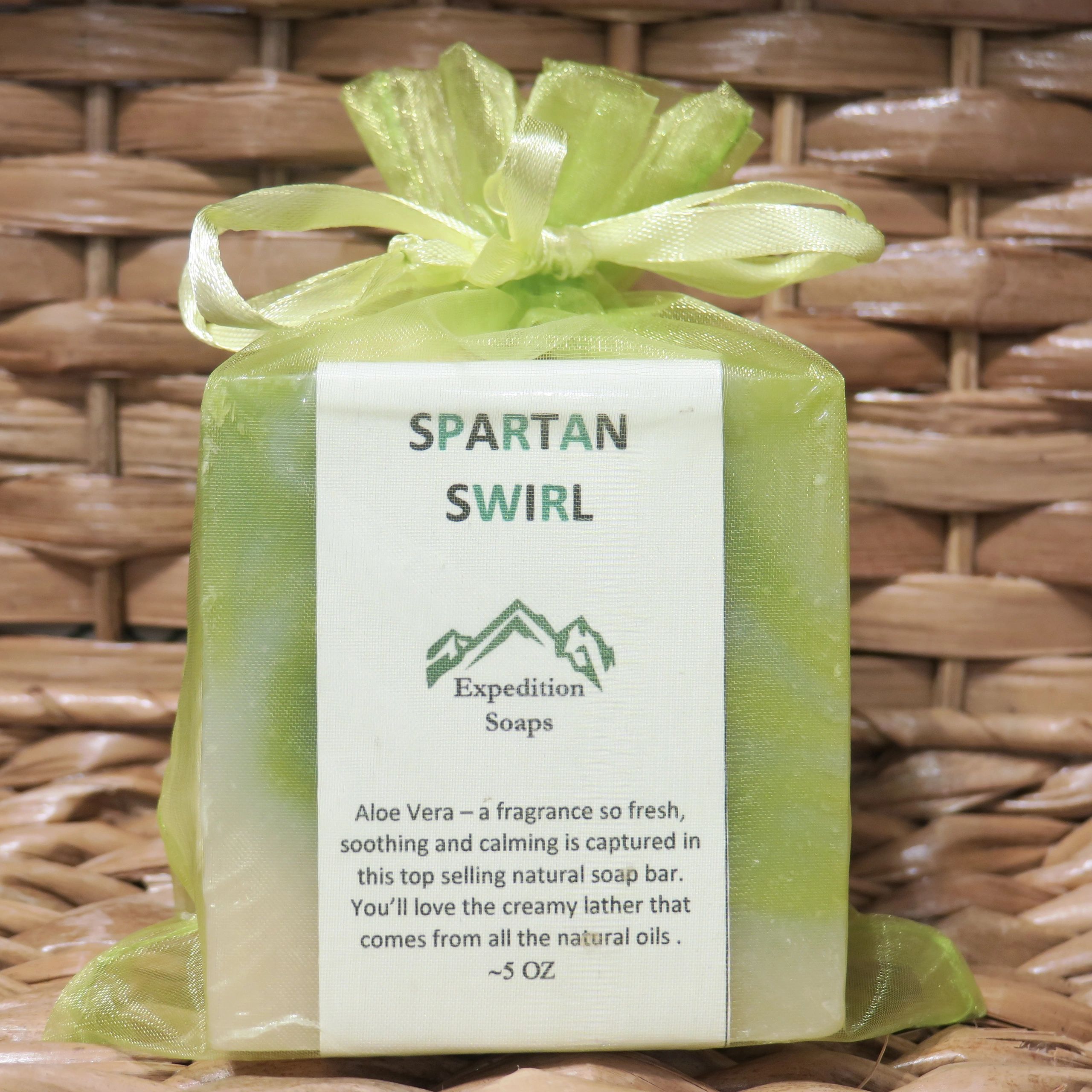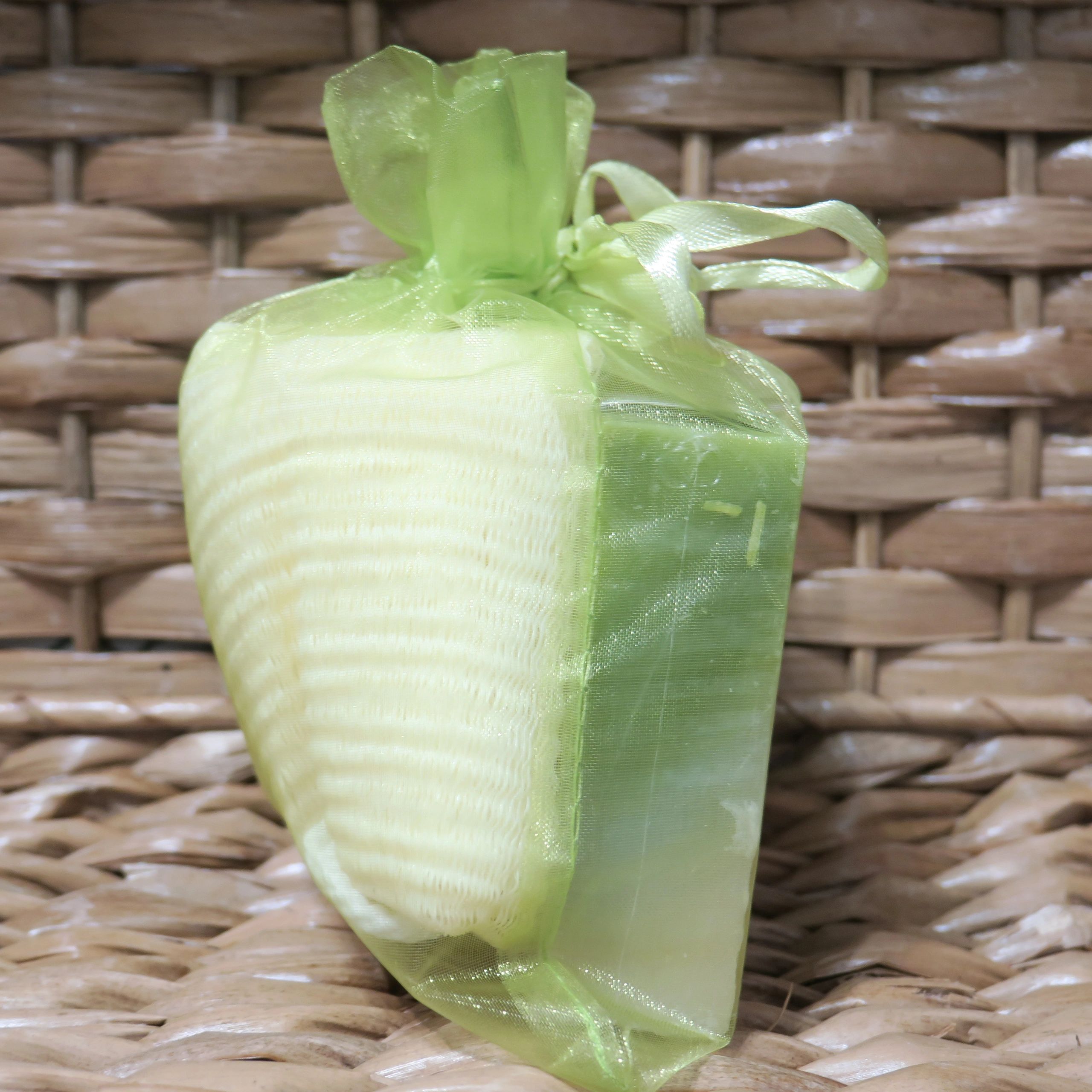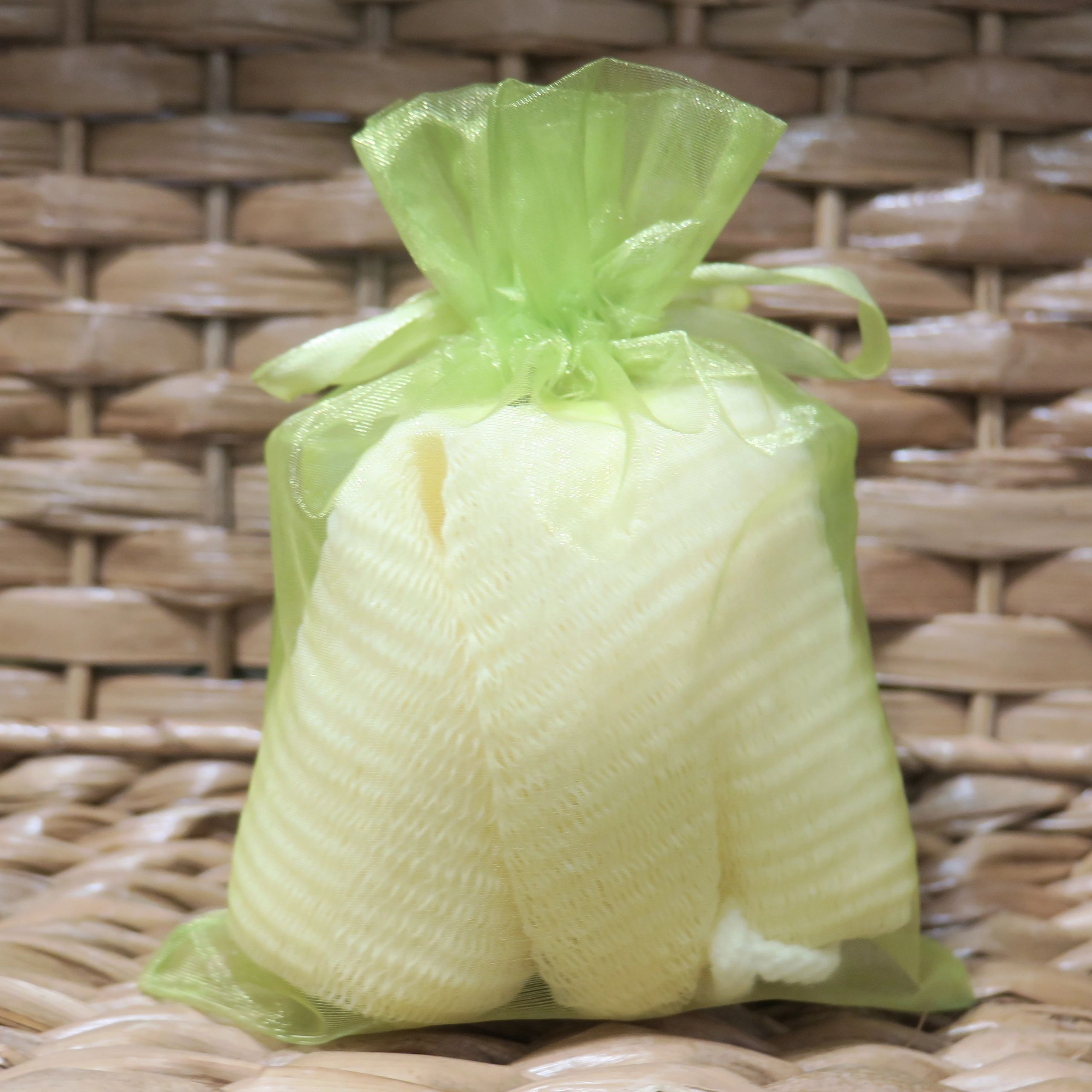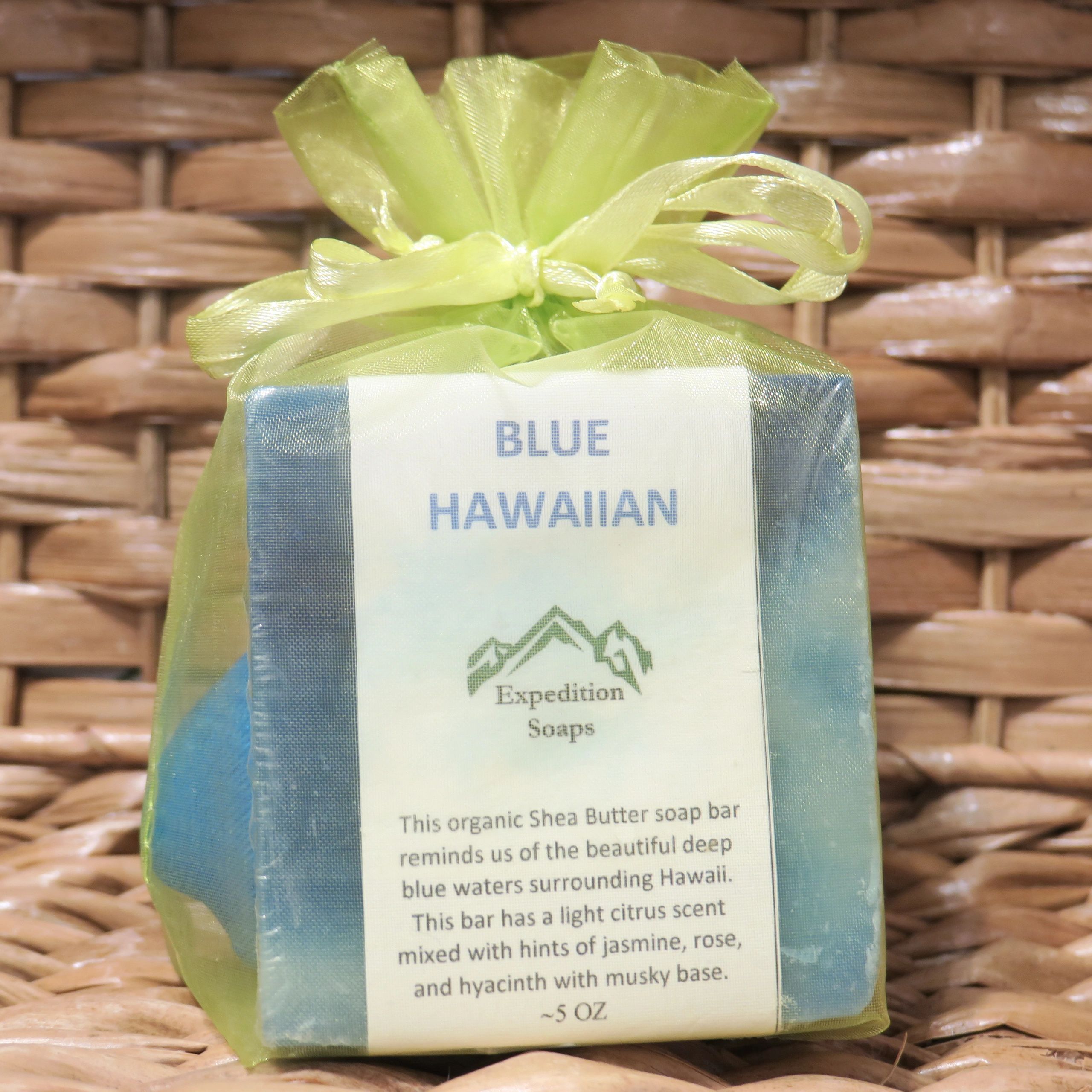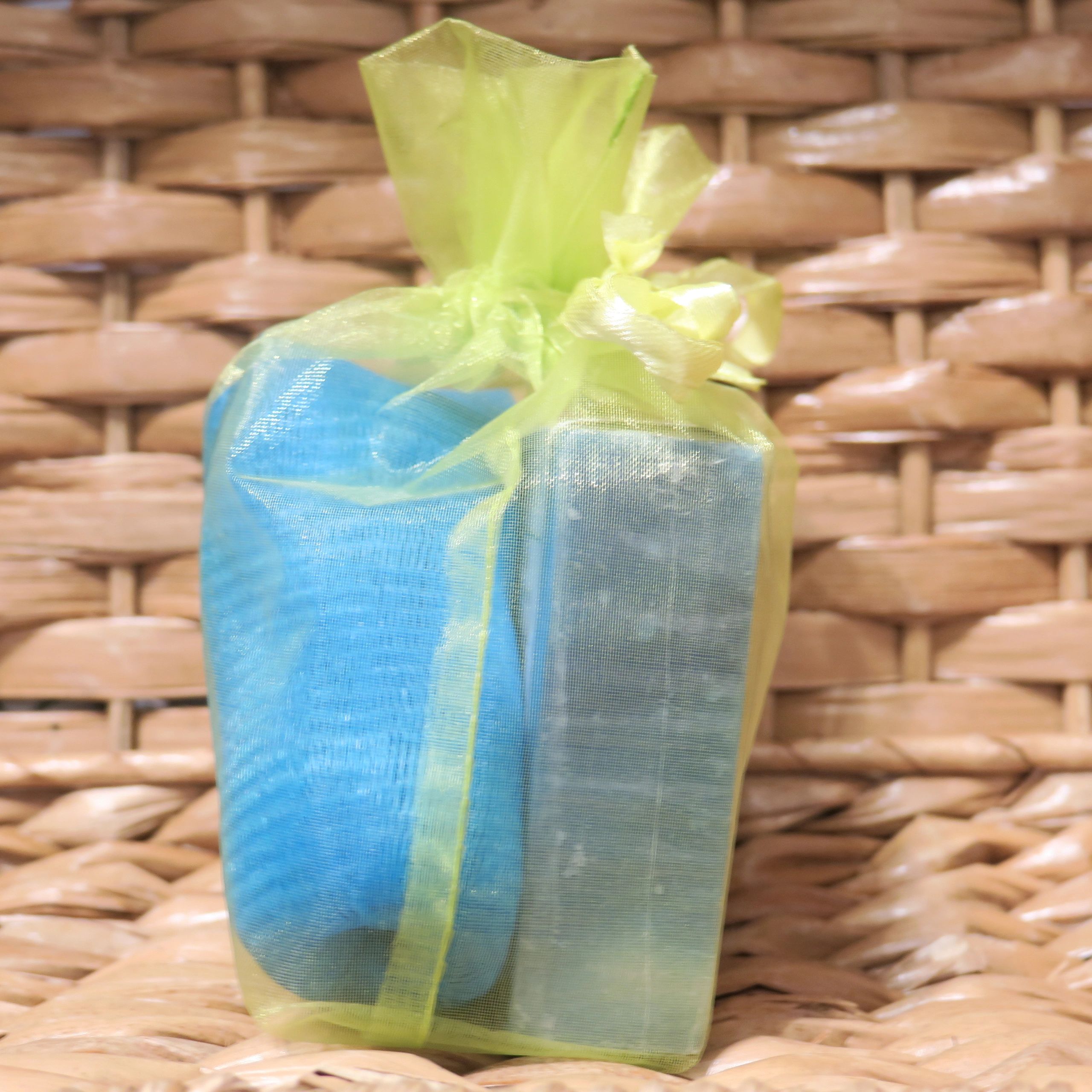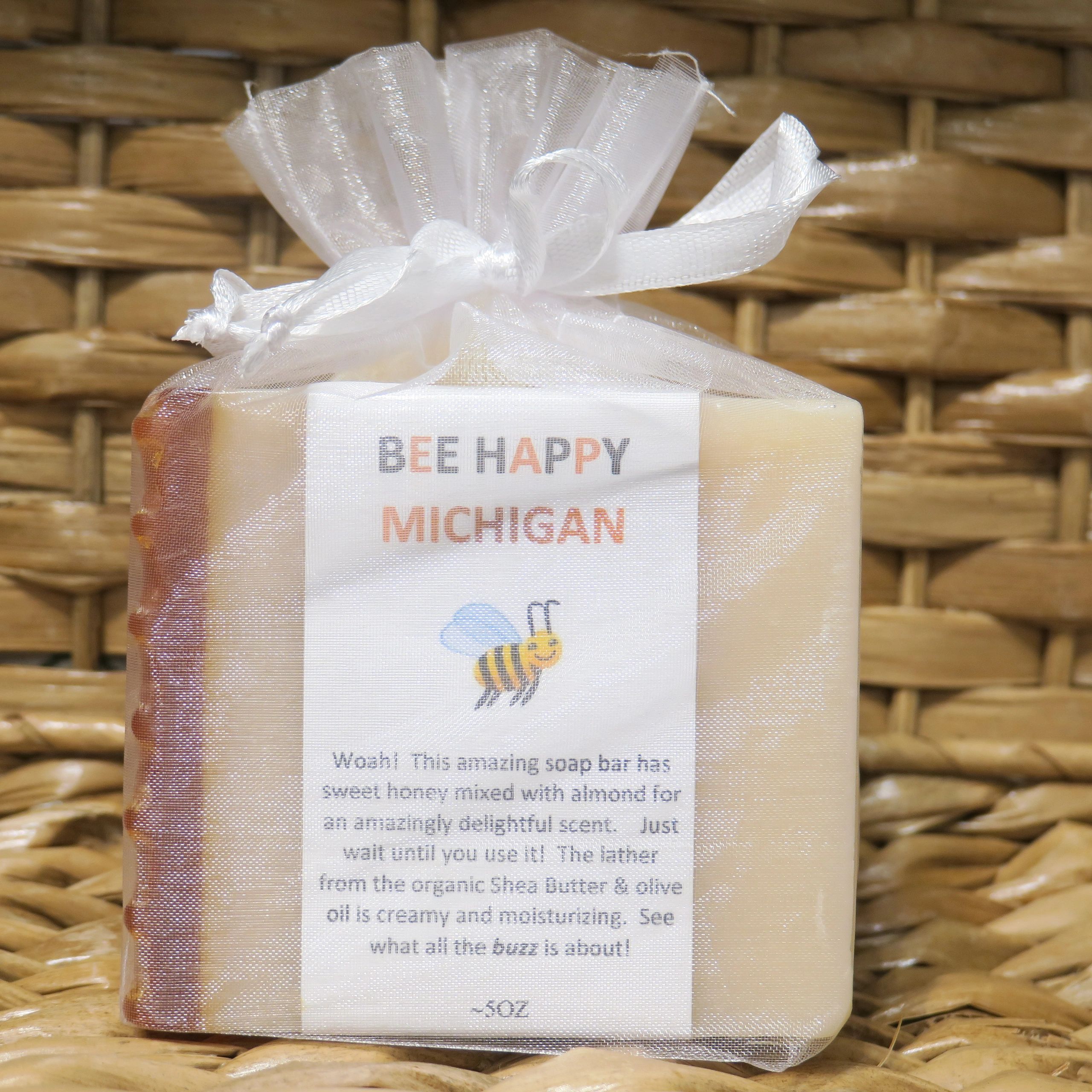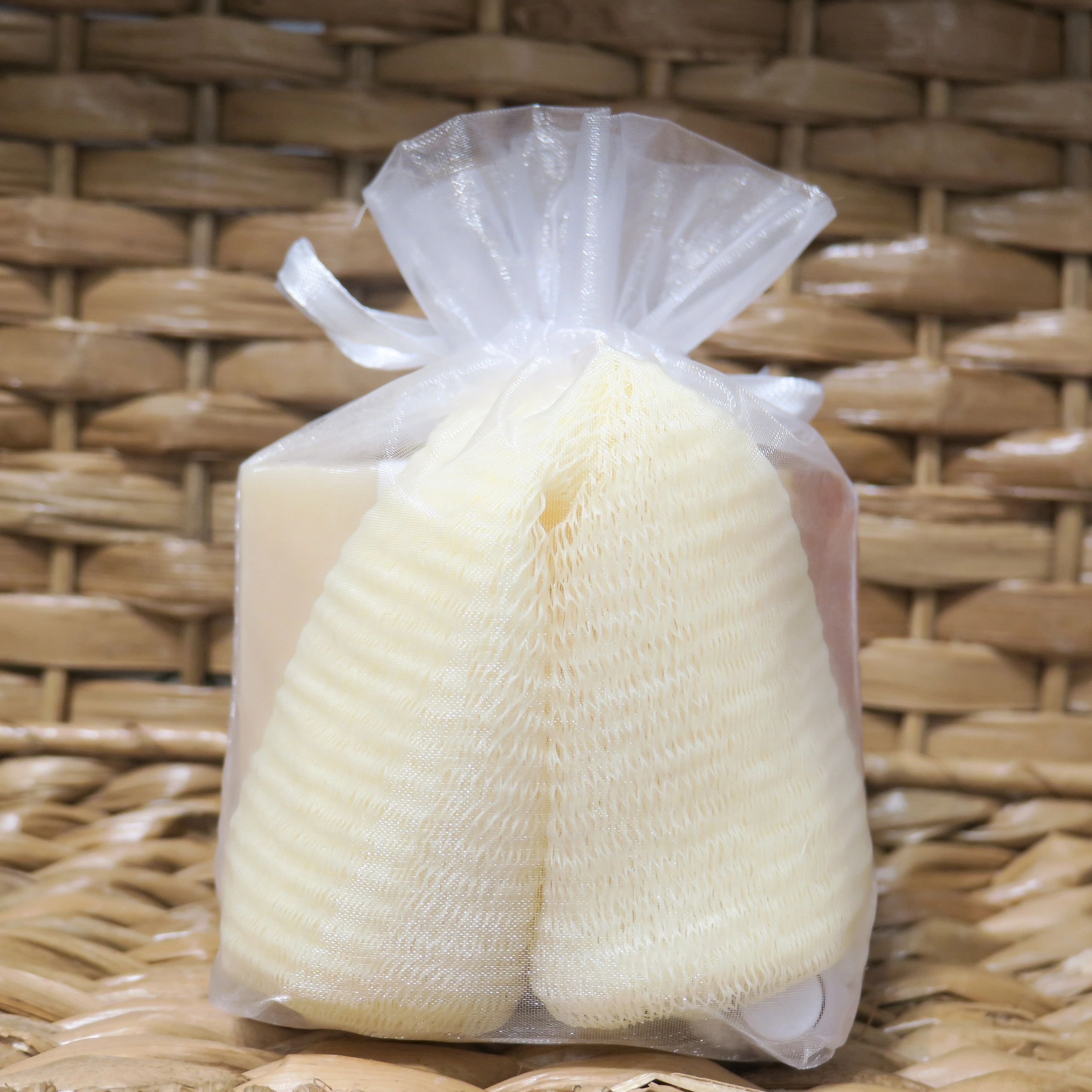 or Any scent of 1 body butter [pictured here is a 6 oz tub] [You may choose from the 3oz or 6oz size only.]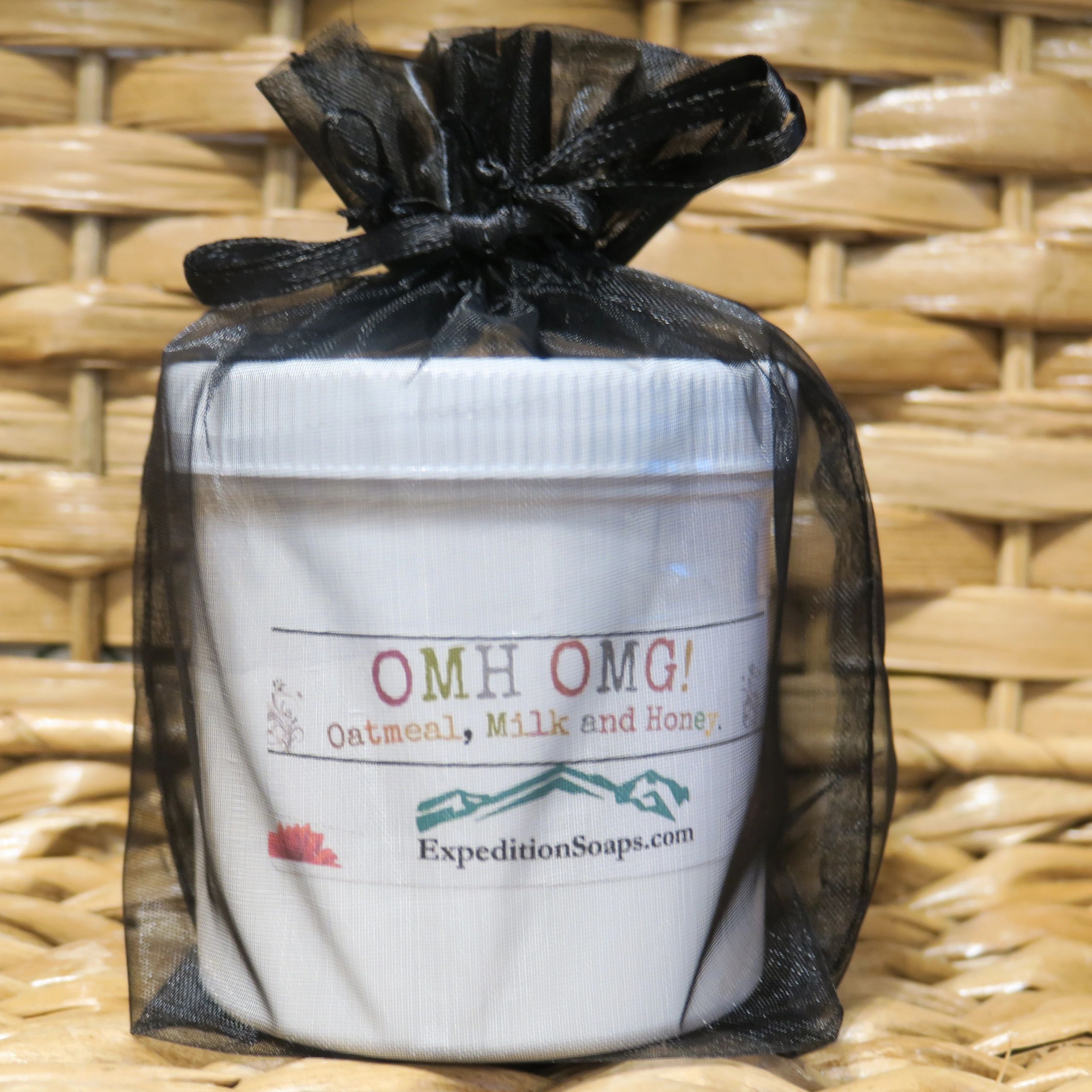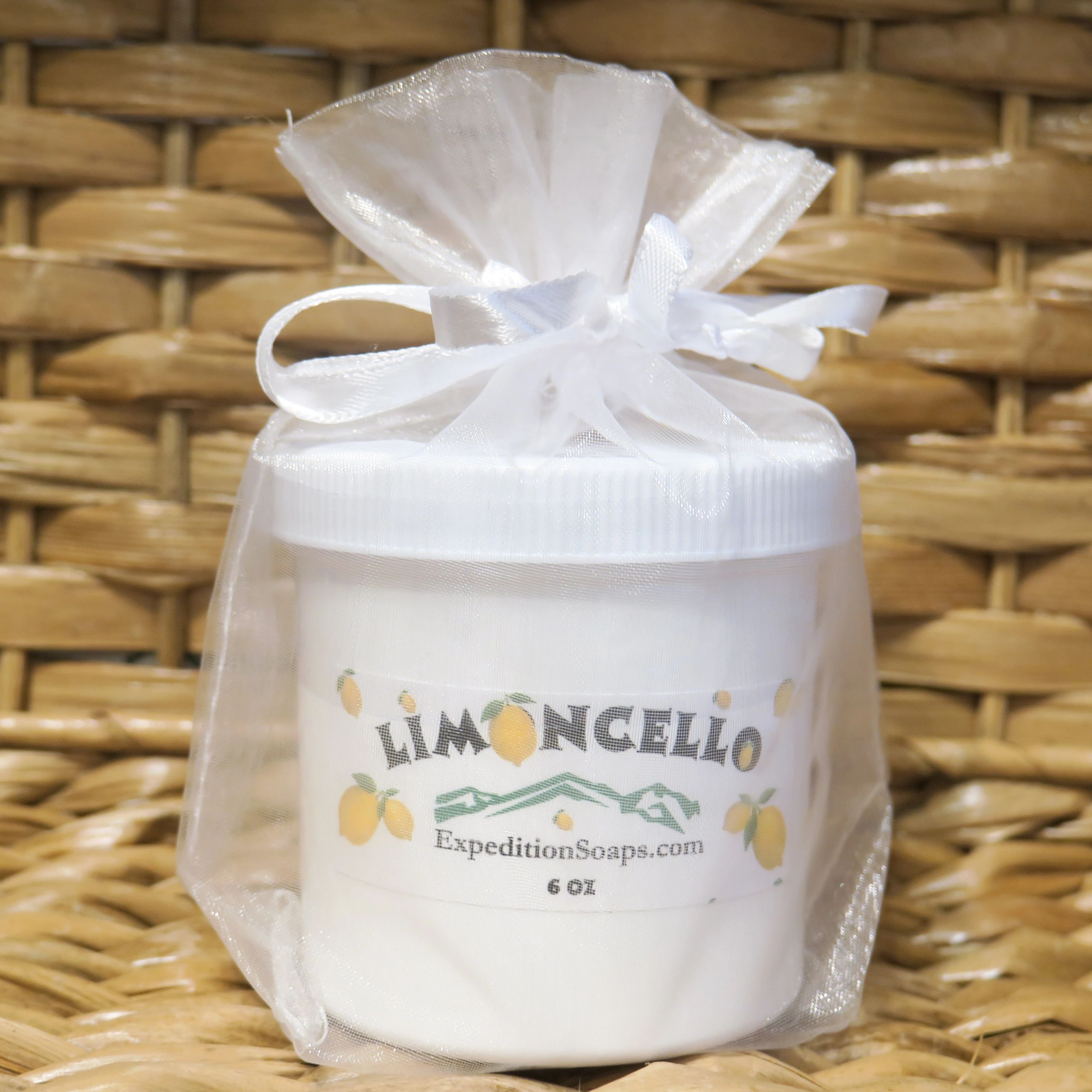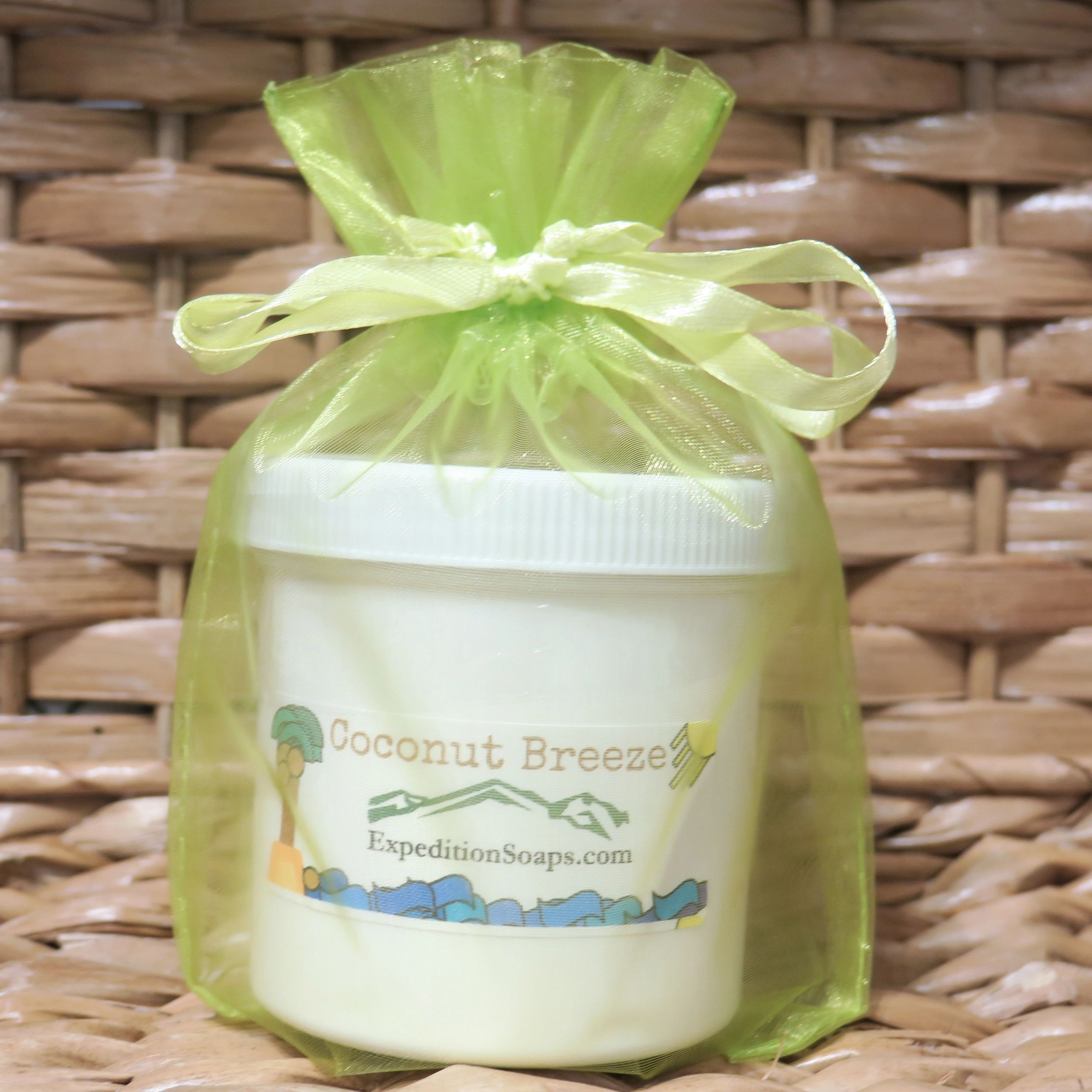 or Just any 1 bar of soap: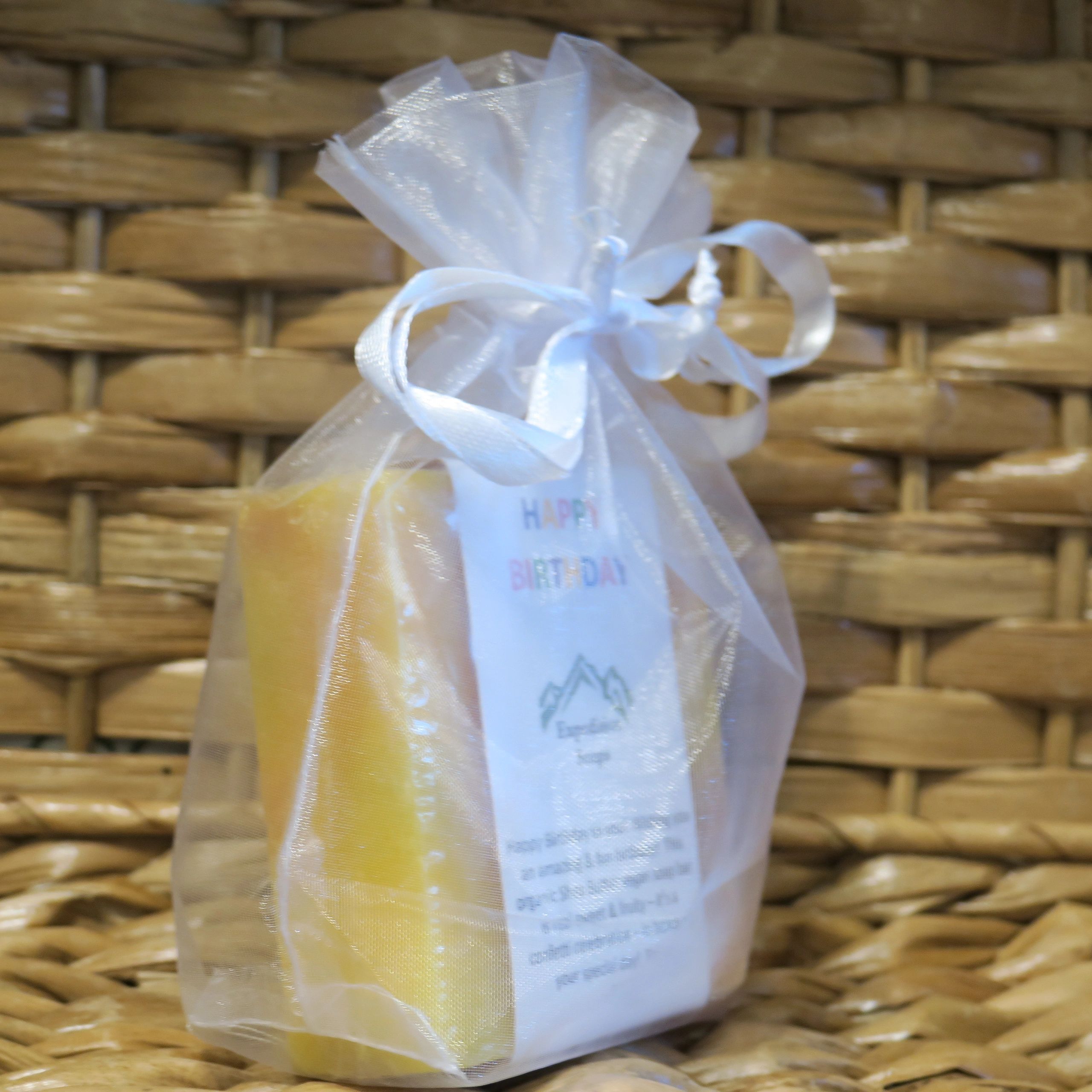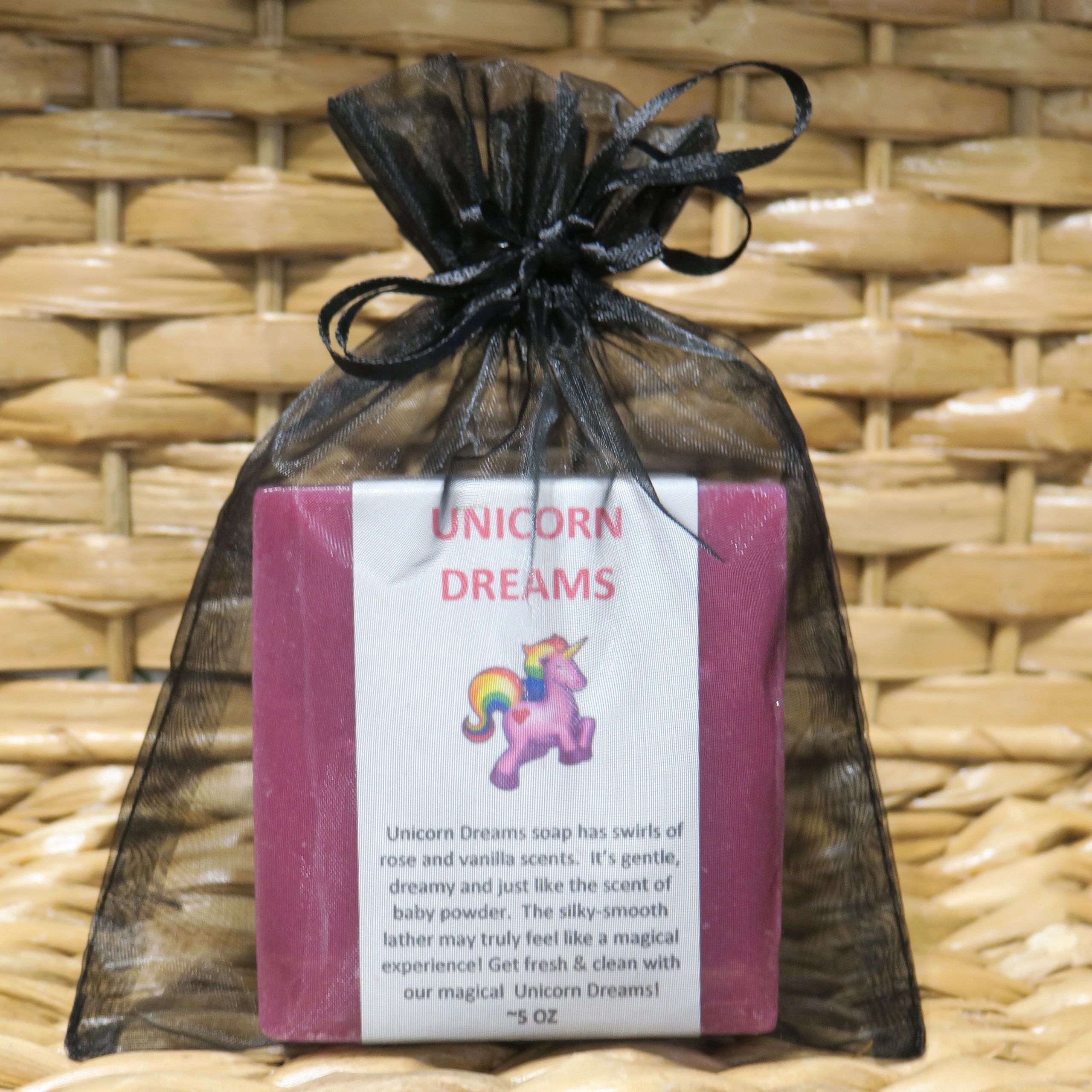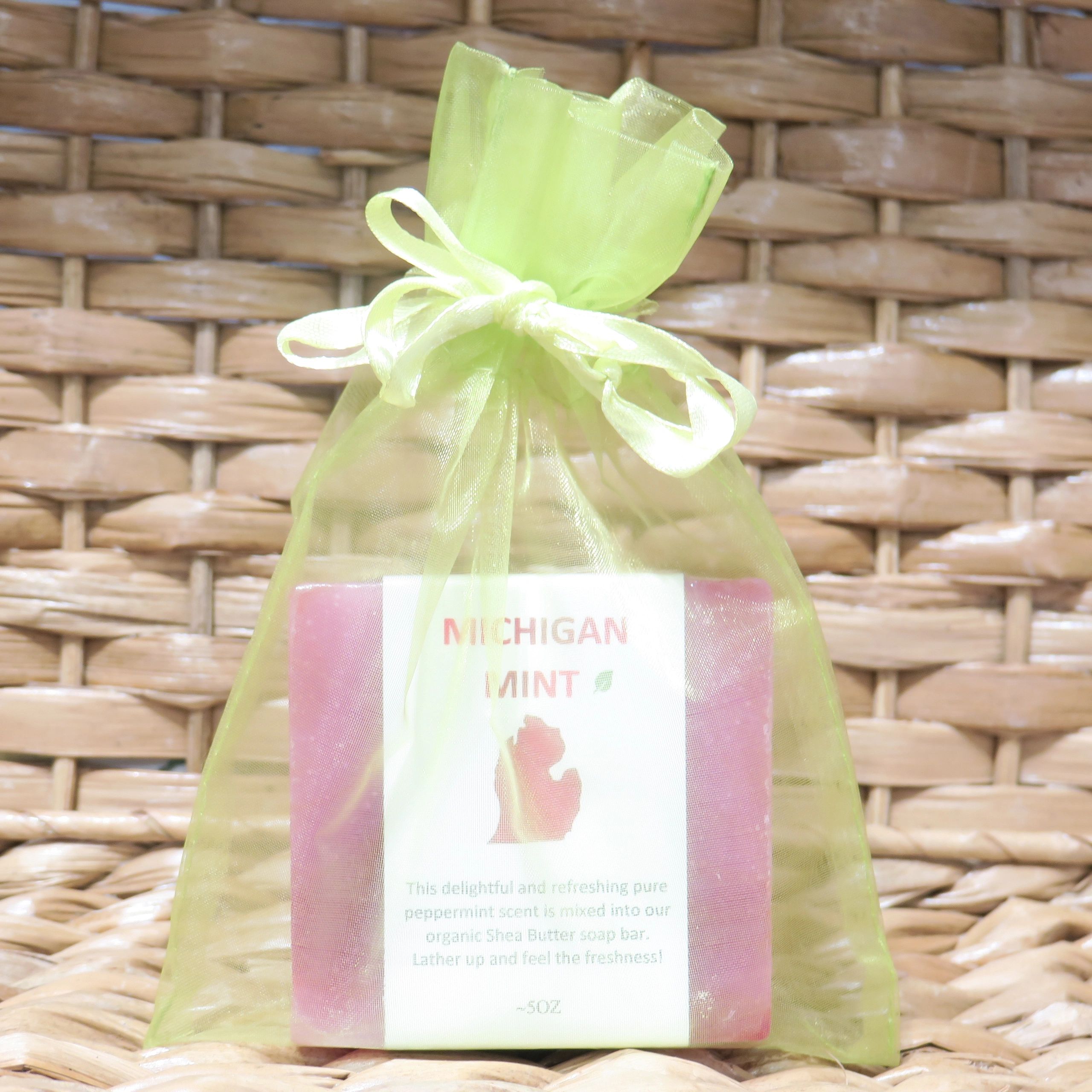 Below, you can see 1 bar vs. 2 bar inside the small organza bag.